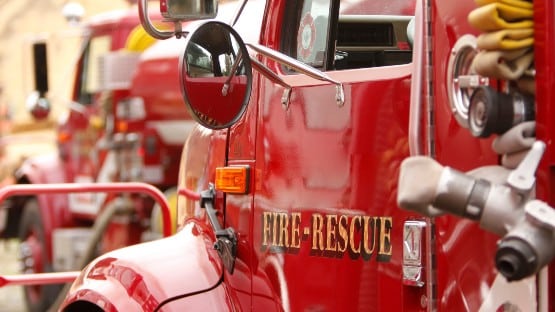 The Kappa Sigma fraternity house at the University of Virginia sustained some damage after a fire in the basement of the structure that started around 9:50 p.m. last night.
Units from Albemarle County Fire Rescue and the Charlottesville Fire Department in addition to officers with the University of Virginia Police Department were dispatched to the home at 165 Rugby Road.
Individuals in the home used fire extinguishers on the fire before being forced to leave the home due to smoke.
A sprinkler system was activated. The activation of the sprinkler system not only provided the opportunity for people to safely evacuate the building but reduced the fire's destruction until fire units arrived on the scene.
According to the University of Virginia Police Department, a small number of occupants were treated on the scene for smoke inhalation. There were no other injuries.
The Albemarle County Fire Marshal's Office is leading a joint investigation of the fire with the University Police Department.
Damage to the building is being assessed, and the cause of the fire is under investigation.