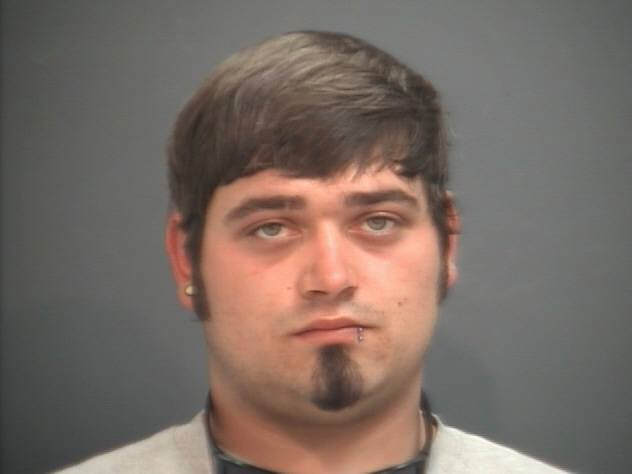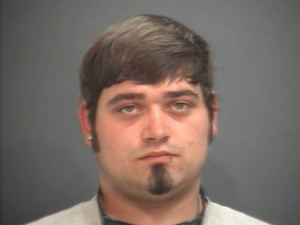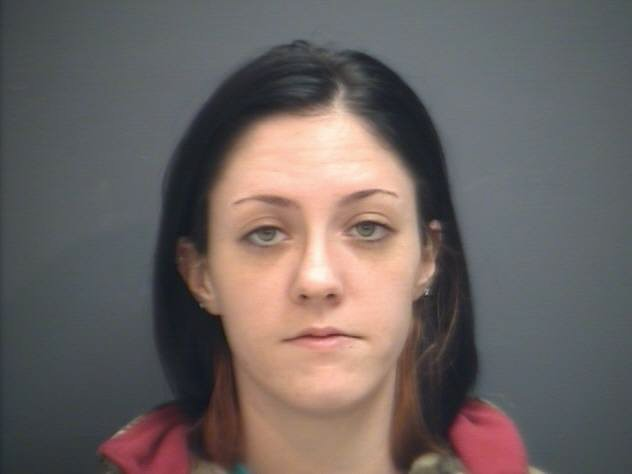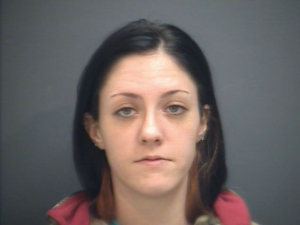 The Waynesboro Police Department has arrested a man and woman after a Sunday afternoon traffic stop escalated to a vehicle pursuit which resulted in a crash and apprehension of a wanted felon.
Paul James Walters, 24 years old of Augusta County, and Desiree Marie Welcher, 23 years old of Waynesboro, face a litany of charges following the mile and half pursuit through downtown Waynesboro.  The pursuit ended when the vehicle that Welcher was driving struck another vehicle.
At approximately 2:20 p.m. on July 6, an officer conducted a traffic stop on a 2004 Mitsubishi Eclipse near the Tastee Freez on East Main Street.  The officer approached the vehicle and observed a female driver, Welcher, and a male passenger, Walters.  Neither had their seat belt on.  When he asked both for identification, Welcher gave correct identifying information while Walters gave false information of another person whom the officer happened to know.   Knowing that Walters was falsifying his identity, the officer tried to detain him but Walters ordered Welcher to speed off.
With the officer pursuing, Welcher's vehicle travelled west on main street through several busy downtown intersection, however there were no bystander vehicles in the intersections at the time.  On two occasions, she passed vehicles on the double yellow line and disregarded two red traffic lights.  The speeds got up to nearly 60 MPH.  Welcher then turned onto North Laurel Avenue, nearly losing control, and proceeded into a residential section of the city.  At the intersection of North Laurel Avenue and Ohio Street, Welcher skidded through a stop sign and her Mitsubishi collided with a 2003 Mercury Mountaineer driven by a 57-year-old Waynesboro man.  There were no injuries and approximately $5,000 to both vehicles.
After the crash, both Welcher and Walters were taken into custody.  Welcher asserted that Walters made her drive away from the traffic stop by threatening to kill her if she did not.  Walters maintained that it was Welcher who decided to flee.  Officers found a weapon that appeared to be a fabricated "blackjack" concealed next to the driver's seat.
Walters, who was wanted for parole violations, faces the following additional charges:
Abduction (F)
Eluding, principal in the second degree (F)
Obstruction of Justice (M)
Using Identifying Information of Another to Avoid Arrest (M)
Welcher, who is pregnant, was examined at Augusta Health Emergency Department before being released to police.  She faces the following charges:
Eluding (F)
Carry a Concealed Weapon (M)
Hit & Run (M)
Reckless Driving (M)
Driving on a Suspended/Revoked License (M)
No liability insurance (TI)
Expired Vehicle Inspection (TI)
Both are being held without bond at Middle River Regional Jail.