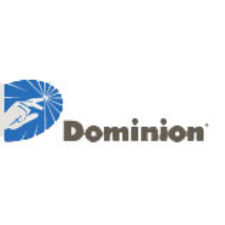 The busy holiday season is here and Dominion Virginia Power wants customers to guard against scammers who are likely working overtime to trick them into making payment over the phone to avoid disconnection of electric service. The company urges customers to remember that Dominion does not require payment over the phone and never demands immediate payment of cash, PayPal, 'MoneyPak/Green Dot' or any prepaid debit card to avoid disconnection.
"Scammers rely on finding people who are distracted and have their guard down," said Dan Jenkins, director-Corporate Security, Safety and Health. "We suggest that our customers be alert, ask questions, and verify what they are being told about their account. We continue to work with local law enforcement to identify and monitor these scams and alert our customers to keep them safe."
Attorney General Mark Herring, whose Consumer Protection Section investigates scams and educates consumers about ongoing scams, reminded Virginians, "The holidays can be an especially busy time. Scammers know that we generally are more vulnerable when our focus is on gift-giving, travel, celebrations, and time with family and friends. Be aware, ask questions, and protect yourself from falling victim to these scams."
Dominion Virginia Power created a video to illustrate what a customer should do if they are targeted by a scammer: youtu.be/axiuSDyGu5c.
Being aware is the first step to protecting oneself from becoming a victim. Remember:
Dominion Virginia Power will never require payment over the phone or require payment on a pre-paid debit card.
Dominion does not direct customers to make payment at any of their offices; designated payment centers can be found online at https://www.dom.com/residential/dominion-virginia-power/customer-service/payment-options.
If customers wish to pay their bill by phone, they are directed to BillMatrix at 1-800-573-1147. Please note: customers will never be contacted by BillMatrix requiring payment.)
If a customer is behind on a monthly bill, they should contact Dominion to set up a mutually agreed upon payment plan. Dominion provides a customer with notifications on their bill before power is disconnected.
If a customer is suspicious of a caller, they are encouraged to collect information from the scammer including the caller's name, any phone numbers or other details before hanging up and reporting to local law enforcement.
Customers should always call Dominion at 1-866-DOM-HELP to verify that the company is attempting to reach them before releasing any personal information.
For helpful tips about how to avoid scams, please visit www.dom.com/scams.