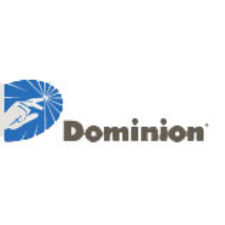 The persistent hot and humid weather in July, August and September led to customers in the area served by Dominion Virginia Power and other interconnected utilities setting several all-time monthly records for electricity usage.
Customers established monthly, consecutive month and quarterly usage records this past summer.
For the three months from July 1 to September 30, electricity usage was 28,204,283 megawatt hours for Dominion Virginia Power customers and electric cooperative customers served by Dominion's transmission system. The previous quarterly high was 27,306,147 megawatt hours for the third quarter in 2010.
Along with hot, humid weather, the company had an increase of 126,000 customers since the previous quarterly record was set. Dominion Virginia Power serves 2.5 million customers in its service territory.
A megawatt hour is equal to 1 million watts of electricity generated continuously for one hour, or enough electricity to power about 250 homes for that time on the hottest and coldest days.
"It was not a summer of extreme high temperatures, but it was very hot and humid for days on end and that drove demand," said Robert M. Blue, president of Dominion Virginia Power. "Our integrated system of power stations and transmission lines were able to meet the increased demands reliably and effectively. We also worked with customers on conservation efforts, including declaring 10 'Smart Cooling' days where customers enrolled in the voluntary program allow their air-conditioning units to cycle on and off to reduce energy demand at peak times."
July and August usage set a two-month record. Customers used 20,009,612 MWh. The previous two-month record was 19,376,313 MWh in July and August of 2010.
August set a record for most electricity used in a month. From Aug. 1 to August 31, electricity usage was more than 10 million megawatt hours –10,016,899 to be exact. The previous monthly record was 10,009,858 MWh set in January 2014 as a result of the polar vortex driving temperatures to record lows.
July of this year was the third highest usage month on record at 9,992,713 megawatt hours.
As a result of the hot, humid days that led to the new records, some customers may see higher than normal electric bills. Dominion Virginia Power offers payment options to assist customers who have difficulty paying their bill. Customers should visitwww.dom.com or call 1-866-DOM-HELP to review their options. Help is also available through EnergyShare, the company's bill payment assistance and weatherization program for qualified individuals, by calling 2-1-1.
"What is particularly interesting about this pattern is that we are now seeing peak demands for electricity in both the summer and winter," Blue said. "For many years our all-time peaks were occurring in late afternoons of the summer months. Now we also are seeing record demand in early mornings of winter days. That makes our balanced portfolio of generation sources all the more important as we meet customer demands no matter the weather or time of day."
Dominion Virginia Power's all-time hourly integrated peak demand was 21,651 megawatts set on the morning of February 20, 2015.
Across Dominion's service area, power stations and transmission lines were up to the task of providing electricity to meet the public's need for air conditioning to beat the heat.
Blue noted that in the last two years Dominion Virginia Power has completed two highly efficient natural gas-fueled power stations in Warren and Brunswick counties and is constructing a third in Greensville County. It also is adding solar generation at multiple sites to help reduce power imports from other states and lessen the reliance on coal.
While the Hampton Roads area fared well generation-wise this summer, the heat wave foretold potential problems for similar weather next year. On 20 different days over the July-August timeframe, Dominion was forced to rely on two aging coal-fueled generators to meet the demand. Yorktown Power Station Units 1 and 2 were pressed into action by PJM, the regional transmission system operator serving 13 states and the District of Columbia.
The Yorktown units do not meet current limits on environmental emissions. An Administrative Order issued by U.S. Environmental Protection Agency allows Units 1 and 2 to continue to operate only to ensure reliability as determined by PJM. Dominion will retire the two coal units next April when the EPA Administrative Order expires.
Dominion has proposed the Skiffes Creek transmission line that will run from Surry Nuclear Power Station to the Peninsula to alleviate the problem, but the project has been delayed by permitting processes and will not be completed by the time Yorktown Units 1 and 2 are retired.