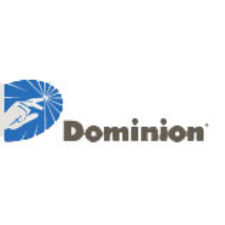 Dominion Virginia Power has begun construction on its 1,588- megawatt Greensville County Power Station, immediately after the Virginia Air Pollution Control Board approved the station's air permit.
The air permit issued on June 17th was the last regulatory hurdle the station had to clear before it could start construction.
"This is terrific news for Dominion, its customers, the Commonwealth, Greensville County and all of Southside Virginia," saidPaul Koonce, chief executive officer for Dominion's Generation Group. "We are excited about the task ahead and are looking forward to getting this state-of-the art power station operating and providing energy to more than 400,000 customers by 2019."
The power station will be a major boost for the region's economy. In its first year of operation, it is expected to provide up to $8 million in property taxes for Greensville County.  Post-construction economic benefits are projected to amount to about $36 million annually, and about 166 jobs will be supported, with roughly half of these in Greensville County.
Over its expected 36 year life, the station will save Dominion Virginia Power customers about $2 billion as a result of the company not having to purchase power from market sources.
The Greensville County Power Station will be Dominion's second major generation project in Southside.  In April, the company began generating electricity from its Brunswick County Power Station. The 1,358-megawatt combined-cycle facility is located just 5 miles from the Greensville site.
The seven-person air board voted 5-0 to approve the permit, which has the strictest carbon limits in the nation. One member abstained and another was absent.
"The Air Board has approved and the Virginia Department of Environmental Quality has issued a very strict permit, which will require that our station be one of the most efficient and environmentally protective natural-gas fueled power stations in the world," said Pamela F. Faggert, Dominion's chief environmental officer and senior vice president sustainability.
At the peak of construction, the Greensville station will have more than 1,000 workers on site.