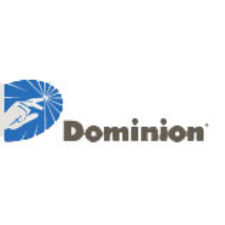 Nonprofit organizations in the regions served by Dominion are invited to apply for grants of up to $50,000 each for programs that provide essential community services in areas of housing, food security, medicine and medical services.
Dominion's philanthropic arm, the Dominion Foundation, has pledged to provide grants totaling $1 million this year for eligible programs meeting these critical community needs.
"We had a very strong response to the call for grants last year, so we know the need is great for these essential services in our communities," said Hunter A. Applewhite, president of the Dominion Foundation. "The grants will provide greater stability for many people by providing nutritious food, shelter and access to medicine and health care."
The Dominion Foundation is dedicated to improving the physical, social and economic well-being of the communities served by Dominion companies, including Dominion Virginia/North Carolina Power, Dominion East Ohio, Dominion Transmission, Dominion Hope, Dominion Carolina Gas Transmission and Millstone Power Station in Connecticut. Dominion Foundation grants are funded by shareholder dollars and not borne by customers.
Eligible organizations in targeted areas of Connecticut, Maryland, New York, North Carolina, Ohio, Pennsylvania, Rhode Island, South Carolina, Virginia, West Virginia and other areas within Dominion's footprint are encouraged to apply. On-line applications will be accepted until Oct. 10, 2016.
Priority will be given to organizations that demonstrate the ability to serve communities through partnerships and have a proven track record of meeting basic human needs and preventing future need for assistance.
For more complete details or to apply, go to dom.com/communityneedsgrants.