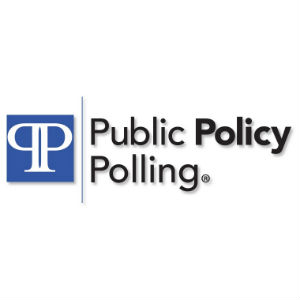 Democrats have a solid edge on the generic congressional ballot heading into the pivotal 2018 midterms, according to new numbers from Public Policy Polling.
Voters favor Democrats by a 50-39 margin, with the lead at 14 points, 44-30, among independents.
The PPP poll suggests that Democrats can play a sort of Pelosi card with House Speaker Paul Ryan. After years of Republicans running against the former Speaker Pelosi, tying Democratic candidates in swing districts to Pelosi in the effort to nationalize local races, it now seems the case that Ryan can be a millstone around the necks of GOP congressional candidates, with only 23 percent of voters approving of Ryan, and 58 percent looking at him unfavorably.
Ryan is barely above water with Trump voters, at a 44-39 approval margin.
Senate Majority Leader Mitch McConnell could, then, be the Harry Reid to Ryan's Pelosi. McConnell is actually less well-regarded nationally, with a 12-62 approval-disapproval ratio, and a 7-69 disapproval split among the Trump voter base.
The awful numbers for Ryan, McConnell and congressional Republicans across the board make President Trump's historically bad numbers seem almost good in comparison. Trump is viewed favorably by 39 percent of voters, and unfavorably by 54 percent.
A majority – 52 percent – characterize the president as a "liar, and 54 percent think Trump has not yet followed through on his promise to "Make America Great Again."
In hypothetical 2020 presidential election matchups. Trump trails Joe Biden 56-39, Bernie Sanders 55-39, Elizabeth Warren 51-40, Cory Booker 49-39, Kamala Harris 43-39, and Kirsten Gillibrand 42-40.
PPP also tested Trump in a matchup with porn star and presidential accuser Stormy Daniels, and found Trump winning that race, 41-32, though he trails Stephanie Clifford, Daniels' legal name, by a 42-41 margin.
Full results here.