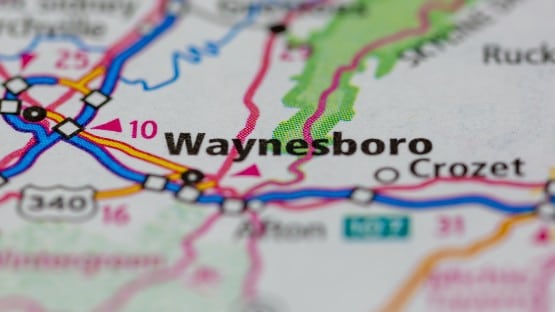 Dear Mr. Pete Buttigieg,
My name is Rebecca. I have been a local journalist in the Waynesboro, Staunton, Augusta County area for more than seven years. I am writing to please ask you to continue to consider the City of Waynesboro for grant funding in spite of the embarrassing behavior last week by the city's vice mayor.
I also want to apologize on behalf of Waynesboro and its wonderful people for Mr. Wood's words and actions, because I doubt he will ever apologize to you.
Please do not let this incident be your only impression of the River City. As a local journalist, I have seen firsthand how passionate Waynesboro's residents are about their city and each other.
Waynesboro Schools is the best school system in the Commonwealth despite having a majority of disadvantaged students attending. The school system's staff and teachers go above and beyond every day. The school system provided students with free breakfast and lunch every weekday before public schools across the United States began to do so during the COVID-19 pandemic. Waynesboro High School even has a policy in place that allows transgendered students to be respected for their choice of gender.
The Waynesboro Police Department is full of kind, helpful and personable officers ready to answer an emergency call or help someone stranded on the side of the road.
Waynesboro residents let city government know in 2021 when an ordinance was on the table to restrict the number of pets in each city household that they didn't approve, and the city backed down on the ordinance.
Waynesboro, Staunton and Augusta County residents have come together to see improvements at the local municipal shelter, currently located in Waynesboro but which will be moved to Augusta County.
Waynesboro's moniker "the River City" comes from the South River, which runs through downtown. Along the river is the Greenway, where couples walk hand in hand, joggers jog with their dogs and fishermen fish from the banks of the river.
In Constitution Park, not far from the South River, every summer on Thursday nights there is "Groovin' on the Greenway." Residents bring chairs and blankets, purchase food and drinks, and hear a live band play into the evening hours with the river flowing behind the band.
Waynesboro has a big arts scene: the Shenandoah Valley Art Center is downtown and hosts the annual Fall Foliage Festival every October during which artists and craftsman from all over the state come to sell their wares.
The Wayne Theatre in downtown just put on a production of The Importance of Being Earnest with an entire cast of nonbinary persons and women. And, the production was set to 1990s boy band music.
A local nonprofit has painted murals on abandoned buildings around the city.
A few years ago, my college began to say on social media: "Hate is not a UMW value."
Well, I can tell you that hate is not a Waynesboro value, either. Yes, sometimes residents disagree, but overall when someone is in need we pull together and help in any way we can. That's what you call a community.
Please consider Waynesboro for grant funding.
Mr. Wood's words and actions do not represent the City of Waynesboro.