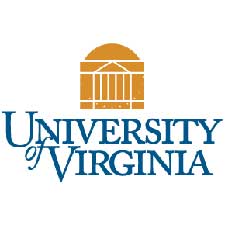 Santiago Naranjo, a third-year student in the University of Virginia's McIntire School of Commerce, was surprised to learn that many of his professors were, like him, the first in their families to go to college.
"It was reassuring and inspiring to know that they, too, came from humble beginnings, and that they are now in a position where they are experts in their field and well-respected members of the academic community," he said.
On Tuesday, UVA President Teresa A. Sullivan will host an event for faculty members and students who were the first in their families to go to college. Held from 4:30 to 6 p.m. in the Newcomb Hal Ballroom, the event will feature talks by first-generation students and faculty, highlight resources available to first-generation students at UVA and, perhaps most importantly, facilitate new connections between first-generation students and faculty members.
"This new initiative is another element of the holistic 'total advising' concept that we articulated in the Cornerstone Plan," Sullivan said. "Total advising combines academic and career advising with personal mentoring, and this program will allow us to shape meaningful, valuable connections between first-generation students and first-generation faculty."
The event was developed in conjunction with the UVA chapter of UFUSED – United for Undergraduate Socioeconomic Diversity – of which Naranjo is the co-coordinating chair.
"There is so much value in making connections and having a network of people who understand your struggles," Naranjo said. "They are the people who you seek out and go to in times of trouble or distress."
In the fall of 2015, UVA's undergraduate enrollment included 1,525 students who were the first in their families to attend college, representing 9.7 percent of the undergraduate student body. More than 225 faculty members have also self-identified as having been first-generation students and volunteered to list their names on a Web page in hopes of encouraging first-generation students.
Naranjo, who grew up in Clearwater, Florida, emigrated with his family from Colombia to the United States at age 5. Strong academics and generous financial aid attracted him to UVA, where he entered as a Rainey Scholar, one of approximately 20 students selected through the AccessUVA program to participate in a series of transitional summer workshops before matriculating.
Third-year student Tanya Wells, who grew up in Texas as the child of two migrant workers, serves as advocacy chair for UFUSED. Wells and her husband both returned to school after the recession, eager to build a better life for themselves and their two children, ages 10 and 12.
Now, Wells is studying psychology while her husband finishes medical school. Eventually, she would like to work with high school students in impoverished communities and help them pursue an education.
"I am incredibly honored and grateful to be here," she said. "UVA has changed my family's life and AccessUVA has helped me to get here. Now, it is not just about myself and my family, but about what I can learn while I am here to help the people that I have left behind, in the same position that I was in."
Another first-generation student, third-year student Mediha Salkic, came to the U.S. as a refugee from Bosnia. Her family settled in Richmond and she chose to attend UVA, where she is studying sociology and women, gender and sexuality. Salkic will be a featured speaker at Tuesday's event, discussing the challenges of being a first-generation student.
"Juggling coursework, extracurriculars, pre-professional positions and at least one job per semester came with a whirlwind of emotions, including those of helplessness and detachment at times," Salkic wrote in an email. "It is quite useful to be able to collaborate and share with those who share aspects of the journey as a first-generation student navigating higher education and the professional world."
Jeffrey Corwin, a professor of neuroscience and one of the organizers of Tuesday's event, knows firsthand how important faculty connections can be to first-generation students like Wells or Naranjo. Corwin used scholarships, loans and after-school jobs to attend Cornell University as a first-generation student. Though he did well in class, Corwin did not really connect with faculty members until one graduate student instructor encouraged him to attend a summer program at the Shoals Marine Laboratory in Maine and helped him find a scholarship to finance it.
That experience spurred Corwin to pursue graduate school and introduced him to a research topic that he is still working on today – studying why hair cells, which support hearing and balancing, regenerate in sharks and other animals, but not in humans. Corwin and his team have developed a hypothesis about how those cells regenerate and hope to recreate that process in human cells, significantly advancing treatment of hearing and balance disorders.
"Mentors have played a tremendous role in my being able to have the life that I have," Corwin said. "I knew that students at UVA who are first-generation or from economically disadvantaged backgrounds might be experiencing things that faculty could help with."
Corwin reached out to students involved with UFUSED last spring and with Sullivan's office this fall to plan Tuesday's event and discuss other ways to help first-generation students find mentors on Grounds.
"I want first-generation students to know that many of us have experienced the uncertainties and the potential potholes that they might face, and that the University has a number of people who would really like to help with that," Corwin said.
Many current faculty members can provide firsthand advice to students following their paths. UVA President Emeritus John T. Casteen III, who now serves as a University Professor of English, was a first-generation college student. His parents grew up during the Great Depression and, though they did not have the opportunity to attend college, they were determined that their children would.
UVA admissions officials spent an evening with Casteen and his parents, outlining how they could pay for college. Casteen went on to earn three degrees from UVA, financing his education with scholarships and wages earned from various jobs, such as working on the production line at a frozen food packing plant in Crozet. Later, he was on the other side of the table as UVA's admissions dean, helping low-income families determine how their children could attend UVA.
Dr. Nina Soenski, an associate professor of neurology who will be speaking at the event, is also the child of parents raised during the Great Depression. Though neither of her parents had a high school degree, they consistently emphasized the importance of learning to their children, even purchasing a full Encyclopedia Britannica set to keep in their home. Solenski worked and used financial aid to pay her way through college, and eventually, medical school.
"The first-generation students at UVA are so talented, so gifted and so special," Solenski wrote in an email. "I want to tell them that – no matter where you came from – you have a home here now. You are in a safe, respectful environment that will work with you to achieve an education that will empower you to become the very best of who you are."
Fellow faculty member Kim Brooks Mata, who directs UVA's dance program, grew up in Kentucky. Neither of her parents attended college; her father served in the Air Force and worked as a telephone repairman and her mother was an administrative assistant. Brooks Mata recalls how much her father loved photography and how her mother talked of being an elementary school teacher.
"I was always told that I could be and do whatever I wanted as long as I worked hard enough and dedicated myself fully to my endeavors," Brooks Mata wrote in an email. "I believed this and was eager to be exposed to new ideas and experiences in college, with the hope of discovering my passion and finding a way to make that my life's work."
Brooks Mata attended the University of Kentucky, majoring in art history and minoring in dance. After graduation, she studied at the Rotterdam Dance Academy in the Netherlands and earned her M.F.A. in modern dance from the University of Utah.
Now, as she guides a new generation of dance students, Brooks Mata hopes to encourage those in situations similar to hers.