Oklahoma State basketball star Marcus Smart confronted, then shoved a Texas Tech fan in the stands in the waning seconds of the Cowboys' 65-61 loss to the Red Raiders Saturday night, the fourth in a row and fifth in six games for the former Top 10 team.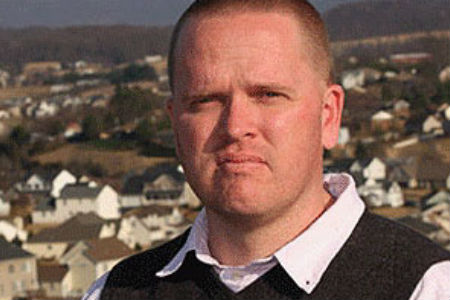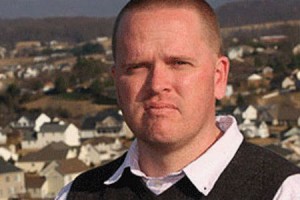 Almost immediately, reaction from the sports media world was that Smart, who has since been suspended three games by the Big 12 for his actions, was actually justified in doing what he did, because it was assumed from the outset that the fan in question, who turns out to be not just any fan, but a man chronicled in prior media accounts as a Texas Tech superfan, Jeff Orr, had hurled a racial epithet at Smart.
Why? Well, it's probably obvious: Orr is white, and Smart is black.
Smart reportedly was overheard telling coaches right after the incident that Orr had called him the n-word. This was picked up as fact by news organizations, as was a tweet from a TV station in Kansas that reported that Orr had also told Smart to "go back to Africa."
Neither have been verified yet, nearly 24 hours after the incident. Video replays of the incident available from ESPN hardly confirm either account, but we have what we have: rampant Internet speculation that a white Texas Tech superfan told an African-American Oklahoma State basketball player to "go back to Africa" and using the n-word in the process.
The shove, then, viewed in that light, was entirely justified, given the circumstances, at least according to the preponderance of opinion of the many media pundits who have weighed in.
The notion that any physical interaction involving a player and a heckler is justified because of even confirmed racist intent on the part of the fan is ridiculous. To suggest that the act of Smart is justified based on what we know now related to this incident, which is not much, if anything, other than what Smart is supposed to have said as he walked off the court, is borderline insane.
Orr has admitted to having called Smart a "piece of crap," though emphasizing in a statement released tonight that he said nothing of a racist nature to Smart, and that admission is telling. The obfuscation on the part of the sports media making this racism belies what should be the real story here, that too many fans at college basketball games are absolutely and hopelessly out of control, and need to be reined in.
Back in my junior reporter days, I sat baseline at games at my alma mater, the University of Virginia, taking photos, and the half that I sat in front of the student section never failed to be an education in just how vile fans could be. I never heard anything of a racist nature, but I do remember hearing just about every version of "I effed your sister' and "I effed your mom" that has ever been told, and then some.
Thinking back to my college days, I recall going to one UVa. home game, against rival North Carolina, and getting to University Hall a couple of hours early, with just a few people in the gym, and an older man, in his 50s or 60s, absolutely berating then-UNC starting point guard King Rice, the gym so empty that his words bounced off the walls. "King Rice, you f—ing suck! You're f—-ing horrible!" And security watching on laughing as if it was all a big joke.
There's a teaching moment here with this Marcus Smart incident that we're missing because the sports media has made this a story about racism when it's really a story about out-of-control fans and sometimes out-of-control players. And let's not look past Smart being, in the moment last night, at least, an out-of-control player. After kicking a chair in a loss to West Virginia last week in which he scored just four points, and with last night's loss pushing his team's losing skid to five games in six, Smart would only be human to react to a fan calling him a "piece of crap" in the heat of the moment the way he did.
He's also human, and a 19-year-old human at that, to then turn around in an instant and try to justify his actions by deflecting attention.
That he deflected by crying racism is unfortunate, because now numerous news organizations have a "piece of crap" on their faces after taking up his heat-of-the-moment justification as fact, and we've lost our chance to turn this incident with a boorish fan into a national lesson on how fans don't purchase the right to spew invective when they buy their tickets to games.