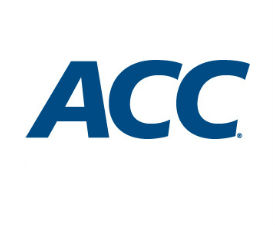 The Brand Name Can Be Tarnished: The first thing you noticed walking into the Greensboro Coliseum on Wednesday was that three-quarters of upper deck had been tarped off. Not a lot of demand for a day of basketball involving the six worst teams in the ACC.
Lack of depth: OK, so all of the Little Six with the exception of Virginia Tech beat somebody in the Big Four. That said, no one has any illusions that Miami as the #10 seed has any sliver of hope of getting an NCAA Tournament bid. Other power conferences go eight, nine, 10 deep. The ACC goes about six deep, and that's stretching it a bit.
The team that won on Wednesday with the best chance to pull an upset on Thursday: Wake Forest. But none of the three will win.
Looking ahead real quick to Day 2 …
Who can't afford a loss? Obviously, Florida State, listed by bracketologist Joe Lunardi among his second four out. FSU needs a win on Thursday and an upset of Virginia on Friday just to have any hope. Clemson and NC State, God love 'em, need to win out. Pitt had better win on Thursday. An upset loss to Wake, and the Panthers will be sweating until Selection Sunday.