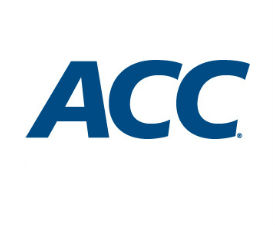 I've had to change my approach to voting for All-ACC basketball teams this year. My old approach was to say that if I didn't see you have a good game, then I didn't care what your overall stats said, I wasn't voting you first team. I had to amend that because I cover Virginia, and I honestly can't recall any of the top players in the conference this season having a good game against the Cavs.
My pick for Player of the Year, for instance, TJ Warren of NC State, who averaged 24.2 points and 6.9 rebounds per game, had four points and three rebounds in 28 minutes in a 76-45 loss to UVa. on Jan. 11.
The shoo-in for ACC Freshman of the Year, Jabari Parker, who averaged 18.8 points and 9.0 rebounds per game at Duke this year, had just eight points (on 3-of-11 shooting) and three rebounds in Duke's 69-65 win on Jan. 18. (Virginia's loss ACC loss of the year.)
KJ McDaniels at Clemson made my first team primarily because he had a solid game numbers-wise in Virginia's 63-58 road win on Feb. 15 (24 points, 5 rebounds before fouling out), but he may not make a lot of other writers' first teams.
At the same time, I couldn't justify putting Virginia's top players on the first team. I love Malcolm Brogdon, but it's hard to say that his 12.6 points and 6.6 rebounds per game is first-team-worthy. (I'll still take him over any other player in the ACC, and would vote him most valuable player if there was an MVP category.)
Joe Harris, a first-team selection in 2013, is on my third team in 2014, and he may not make the overall third team after averaging 11.3 points per game, down from 16.3 points per game in 2012-2013.
Freshman point guard London Perrantes would be a close second on my MVP vote, even though his numbers are nowhere near ballot-worthy (4.8 points per game, 3.8 assists per game).
These ballots aren't about what players do to put up Ws; they're about stats.
Virginia will have to settle for the stat that matters most – the regular-season championship.
First Team
TJ Warren, NC State
Jabari Parker, Duke
Marcus Paige, North Carolina
CJ Fair, Syracuse
KJ McDaniels, Clemson
Second Team
Olivier Hanlan, Boston College
Malcolm Brogdon, Virginia
Lamar Patterson, Pittsburgh
Rodney Hood, Duke
Tyler Ennis, Syracuse
Third Team
Daniel Miller, Georgia Tech
Joe Harris, Virginia
Dez Wells, Maryland
Jarell Eddie, Virginia Tech
Okaro White, Florida State
All-Rookie Team
Jabari Parker, Duke
Tyler Ennis, Syracuse
London Perrantes, Virginia
Roddy Peters, Maryland
Kennedy Meeks, North Carolina
Coach of the Year: Tony Bennett, Virginia
Player of the Year: TJ Warren, NC State
Rookie of the Year: Jabari Parker, Duke