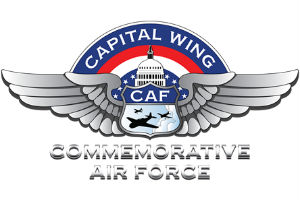 The third annual "Bikes, Wings, and Wheels" show will take place on Saturday, Aug. 13, from 9 a.m. to 4 p.m. at the Culpeper Regional Airport. A rain date is planned for Aug. 14.
The event is free to the public.
Entrance for all vehicles and guests will be alongside the south ramp area of Culpeper Regional Airport at 12517 Beverly Ford Road in Brandy Station.
The Commemorative Air Force (CAF) Capital Wing has collaborated with Loudoun County brewer/distiller Flying Ace Farms in the creation of the "Doris Mae IPA" beer. The beer's label, designed from the Wings WWII TBM Avenger "Doris Mae" nose art and other styling cues, was created to help with annual fundraising for non-profit Capital Wing. The "Doris Mae IPA" will also be available on draft and in a can at Flying Ace Farms, located at 40950 Flying Ace Lane in Lovettsville.
Attendees may take a 'wing walk' on the TBM Avenger "Doris Mae" to view the cockpit up close or check out the various other static aircraft and WWII vehicle displays.
A WWII encampment will also be on the field, with reenactors engaging with visitors.
BleuGene Gentry and his crew will play live music from 11 a.m. to 3 p.m.
The Hepcat Honeys, a Virginia-based pin-up club focusing on local military and first responders, will also be in attendance to provide pin-up photographs with vehicles. The Bumble Bee Camaro character will also be in attendance.
A same-day 50/50 raffle by Cruisin' For Heroes will sell tickets with an arm's length of tickets costing $5, a person's height for $10, and the length of a person's car for $20.
In addition, the Rotary Club of Baileys Crossroads will have a 1966 Ford Mustang at the show for a raffle with one ticket costing $25 or five for $100. The drawing for the Mustang will take place on Nov. 11 at the American Legion Post 176 in Springfield.
Food will be available for purchase from the Experimental Aircraft Association 186 Chapter and Tacos VIP and Funnel Cake Café will be on site.
Warbird rides will also be available.