Local
Big blind spots: Staunton area crash fatality rate up for commercial motor vehicles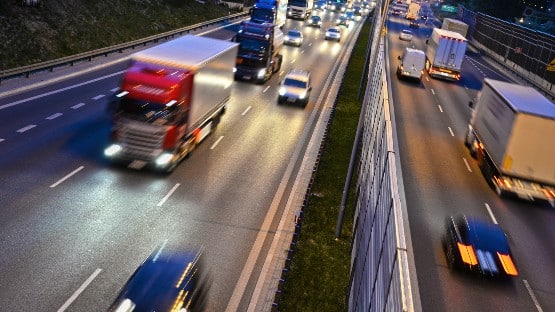 More individuals were killed in the Staunton area last year in crashes involving commercial motor vehicles than in 2021.
Preliminary statistics from the Virginia Department of Motor Vehicles (DMV) reveal that crash fatalities in the area are on the rise, and Staunton is no exception with 33 deaths in 2022 compared to only 11 in 2021, an increase of 200 percent.
Law enforcement officers often indicate in crash reports "top driver actions" that contributed to a crash, and the majority of these incidents are attributed to the driver of a car, not the commercial vehicle driver.
"Drivers of cars and other passenger vehicles must remember to respect the size and limitations of large commercial vehicles such as tractor trailers. These trucks simply can't stop as quickly as a car can and they have big blind spots you should avoid," Acting DMV Commissioner Linda Ford, the Governor's Highway Safety Representative, said. "Never cut into a truck's safe following distance and always make sure to signal your intentions early so the truck driver knows where you are headed next."
The DMV also reports increases in deaths among motorcyclists and unrestrained motorists, as well as fatalities involving alcohol and speed, in the Staunton area in 2022. In the Commonwealth in 2022, 996 died in vehicle crashes, a 3 percent increase compared to 2021.
The Staunton DMV region includes the cities of Buena Vista, Charlottesville, Harrisonburg, Lexington, Staunton, Waynesboro and Winchester, and the counties of Albemarle, Augusta, Bath, Clarke, Culpeper, Fauquier, Fluvanna, Frederick, Greene, Highland, Madison, Nelson, Orange, Page, Rappahannock, Rockbridge, Rockingham, Shenandoah and Warren.