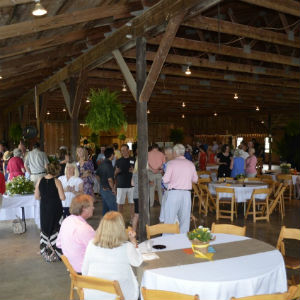 Nearly 210 local residents attended a benefit held by the Augusta Health Foundation to benefit Hospice of the Shenandoah's Camp Dragonfly.
The event was held on the evening of June 12 at Sugar Loaf Farm in Staunton. More than $70,000 in proceeds from the event will benefit the children and teens attending Camp Dragonfly, a bereavement camp held each September to help youth work through the grief felt because of the death of a loved one.
For more information on how to support Camp Dragonfly, please call 540-932-5174.