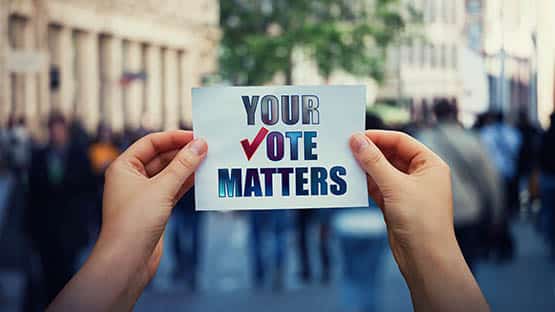 People who want to vote in Tuesday's special election in the 24th House District is being complicated by redistricting.
The election is being conducted according to pre-redistricting district lines, and as a result, some voters in the Stuarts Draft area were omitted from the poll books for the special election, which pits Democrat Jade Harris, a 2020 Mary Baldwin University alum, Rockbridge County native, and the current vice mayor in the Town of Glasgow, against Republican Ellen Campbell, who is running to try to fill the unexpired term of her late husband, Ronnie, who passed away in December after a battle with cancer.
An advisory from the Augusta County Elections Board is telling people to vote at their pre-2022 election polling place for the special election.
If a voter's name is not found on the poll book, the voter should request a provisional ballot; all who are legally eligible to vote will be afforded the opportunity.
Polls are open 6 a.m. to 7 p.m. on Tuesday.