Local
Are these your cows? If so, the Augusta County Sheriff's Office wants to talk to you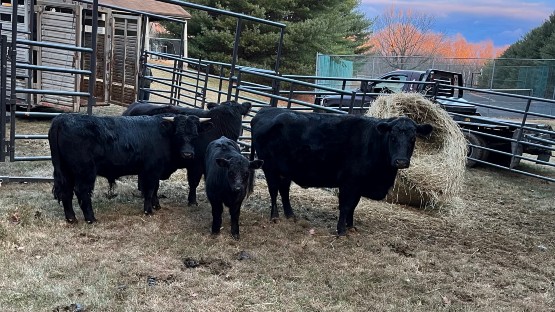 The Augusta County Sheriff's Office is on the lookout for the owner of five head of cattle that have been running amok in the Frog Pond Road area west of Staunton for the past 18 months.
One of the cows caused an Oct. 3 car accident. And then also, that one and its buddies have been damaging yards, fences, crops.
It's been a thing.
The Sheriff's Office, through a press release, noted that it has been trying to locate or determine an owner, but have been coming up empty in its efforts.
Makes you wonder what would happen if they had to deal with a quadruple-murder, but that's another story for another day.
It's to a point where the Sheriff's Office is putting the cattle up for public auction on Tuesday at 2 p.m. at the Staunton Union Stock Yard.
The press release was sort of a final public plea to the owner to come forward and claim the cows.
If it's you, call the Augusta County Sheriff's Office at 540-245-5333.