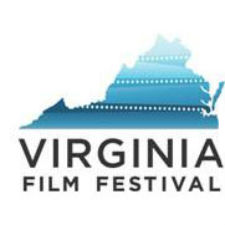 The Virginia Film Festival will once again put community front and center in 2014 with the return of its highly popular Family Day and the 11th annual Adrenaline Film Project.
The Virginia Film Festival is presented by the University of Virginia.
Now in its second year on the Betsy and John Casteen Arts Grounds at U.Va., the Festival's Family Day festivities will take place on Saturday, November 8. This year's highlights will include a free 75th anniversary screening of The Wizard of Oz at 10:00 a.m. at Culbreth Theatre.
Once again this year, the Festival will offer a series of dynamic, interactive, and film-themed workshops led by U.Va. faculty, students, and representatives from community organizations. This year's workshop topics will include audition techniques, dance routines, make-up application, and improv fun. Space is limited, and reservations can be made atwww.virginiafilmfestival.org/workshops.
Also returning to Family Day this year is the "Musical Instrument Petting Zoo," a hands-on musical experience hosted by the Charlottesville Symphony at the University of Virginia. The fun and entertainment continues throughout the day outside as well, thanks to an interactive Arts Festival that will feature demonstrations, activities, and performances featuring U.Va. a cappella and improv groups. More than 600 local students from Charlottesville and Albemarle County will participate in the VFF Young Filmmakers Academy, making their own films with the help of VFF mentors, then enjoying their own red carpet screening experience as part of the Family Day fun.
The Virginia Film Festival's Family Day and Young Filmmakers Academy are part of its Outreach and Education program, which also includes the ACTION! High School Filmmaking Competition and special middle and high school screenings presented both during the Festival and throughout the year.
Since its initial launch in 2003, the Adrenaline Film Project has become an annual highlight and audience favorite at the VFF, bringing together 10-12 teams of three filmmakers to write, cast, shoot, edit, and screen their films in only 72 hours. Acclaimed filmmaker and Charlottesville native Jeff Wadlow will once again head a veteran mentor team that includes Charlottesville filmmaker Derek Sieg and noted acting coach Leigh Kilton-Smith. Mentors closely supervise each stage of production, and the process culminates in a competitive screening and award ceremony in front of a live audience at Culbreth Theatre on Saturday, November 8 at 9:00 p.m.
Applications are currently available for the 2014 Adrenaline Film Project at http://www.virginiafilmfestival.org/adrenaline/. Submissions are due by 5:00 p.m. on Friday, October 17. Selected participant will be notified on Friday, October 24.