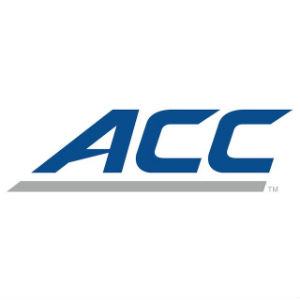 The Atlantic Coast Conference released the 2014-15 men's basketball schedules for its member institutions Wednesday (Aug. 27). UVA will play 30 regular-season games, including 16 contests at John Paul Jones Arena, during the upcoming season.
Times and television designations are set for 24 of UVa's 30 games. The league will announce game times and television designations for Virginia's six remaining games in September.
The Cavaliers' schedule is highlighted by 11 games against 2014 NCAA Tournament teams: home games against Duke, Louisville and Pittsburgh, and road contests at North Carolina, Syracuse, Louisville and VCU. In addition, Virginia will also play four games as part of the Barclays Center Classic in November.
ACC Schedule
Virginia will face each of the 14 conference opponents during its 18-game league schedule.
The Cavaliers will play four schools home-and-away (Louisville, NC State, Wake Forest and Virginia Tech), five schools only at home (Clemson, Duke, Florida State, Georgia Tech and Pittsburgh) and five schools only on the road (Boston College, Miami, North Carolina, Notre Dame and Syracuse).
Non-Conference Highlights
Virginia hosts 2014 NCAA Tournament teams George Washington and Harvard in non-conference action. The Cavaliers travel to in-state rival VCU and Maryland for the ACC/Big Ten Challenge. UVa plays La Salle and either Vanderbilt or Rutgers at the Barclays Center Classic in Brooklyn, N.Y.
Television Exposure
Virginia's games against North Carolina (Feb. 2), Pittsburgh (Feb. 16) and Syracuse (March 2) will be featured on ESPN's ACC Big Monday. UVa will play an additional 12 games on ESPN, ESPN2 or ESPNU, and make a pair of appearances on the NBC Sports Network.
Team Highlights
Virginia returns three starters – All-ACC performer Malcolm Brogdon (Atlanta, Ga.), London Perrantes (Los Angeles) and Mike Tobey (Monroe, N.Y.) – from last year's team that captured the ACC regular season and tournament titles in the same season for the first time in school history. ACC Sixth Man of the Year Justin Anderson (Montross, Va.), Darion Atkins (Landon, Md.), Anthony Gill (High Point, N.C.) and Evan Nolte (Milton, Ga.) also return to the Cavaliers, who tied a school record with 30 wins en route to reaching the NCAA Tournament Sweet 16. UVa also led the nation in scoring defense last season and increased the number of wins for the fifth consecutive season under head coach Tony Bennett.
Ticket Information
2014-15 men's basketball season tickets remain on sale. There are three available upper level price levels for season ticket holders: $176, $230 and $466. Season tickets at these three price levels include savings of $78-$168 off the single-game ticket price. UVa faculty and staff may purchase up to four season tickets at an additional 20 percent discount. There is a donation requirement to the Virginia Athletics Foundation for seats in select upper level areas.
All courtside seats and lower level seats cost $466 and require an annual contribution to the Virginia Athletics Foundation (VAF) and a gift to the John Paul Jones Arena project.
Due to the increase in season ticket sales thus far, Virginia will not be offering mini-packages this season. Fans are encouraged to purchase season tickets to reserve the best remaining seat locations.
Due to the interest in season tickets and to hold seat locations in each of the three available price levels for season ticket purchases, the previously scheduled single-game ticket on sale date of Friday, Sept. 5 has been moved to Friday, Oct. 10. If ticket inventory remains after the season ticket sale, season ticket holders and Virginia Athletics Foundation donors will have an opportunity to purchase available single-game tickets in advance of the public beginning Wednesday, Oct. 8.
2014-15 Virginia Men's Basketball Schedule
Date                           Opponent                                  Time                 TV
Fri., Nov. 14                at James Madison                           7 p.m.                TBA
Sun., Nov. 16             Norfolk State ^                            6 p.m.                TBA
Tue., Nov. 18             South Carolina State                   TBA                   TBA
Fri., Nov. 21              George Washington                     TBA                   ESPN3     
Tue., Nov. 25            Tennessee State ^                         TBA                   TBA         
Fri., Nov. 28              vs. La Salle ^                                        9:30 p.m.           NBCSN
Sat., Nov. 29             vs. Rutgers/Vanderbilt ^                  7/9:30 p.m.       NBCSN
Wed., Dec. 3             at Maryland &                                 9:15 p.m.           ESPN2
Sat., Dec. 6               at VCU                                            2 p.m.                 ESPNU
Thur., Dec. 18           Cleveland State                             7 p.m.                ESPNU     
Sun., Dec. 21            Harvard                                           12 p.m.             ESPNU     
Tue., Dec. 30           Davidson                                         6 p.m.                ESPNU     
Sat., Jan. 3                at Miami *                                       2/4:30 p.m.       ESPN2
Wed., Jan. 7             NC State *                                      7 p.m.                ESPN2     
Sat., Jan. 10              at Notre Dame *                             6 p.m.                 ESPN2
Tue., Jan. 13             Clemson *                                      8 p.m.                ACCN
Sat., Jan. 17              at Boston College *                         2 p.m.                 ACCN
Thur., Jan. 22           Georgia Tech *                              8 p.m.                ACCN
Sun., Jan. 25             at Virginia Tech *                           4 p.m.                 ACCN
Sat., Jan. 31              Duke *                                            4/7 p.m.           ESPN/2   
Mon., Feb. 2              at North Carolina *                        7 p.m.                 ESPN
Sat., Feb. 7               Louisville *                                    6 p.m.                ESPN/2   
Wed., Feb. 11             at NC State *                                 8 p.m.                ACCN
Sat., Feb. 14             Wake Forest *                               2:30 p.m.           ACCN/RSN
Mon., Feb. 16           Pittsburgh *                                   7 p.m.                ESPN
Sun., Feb. 22            Florida State *                              6:30 p.m.          ESPNU      
Wed., Feb. 25           at Wake Forest *                           7 p.m.                 RSN
Sat., Feb. 28            Virginia Tech *                               4 p.m.                ACCN
Mon., March 2          at Syracuse *                                  7 p.m.                 ESPN
Sat., March 7            at Louisville *                                 TBA                    ESPN/2
All Times Eastern
HOME games in BOLD
^ – Barclays Center Classic
& – ACC/Big 10 Challenge
* – ACC game
ACCN – ACC Network
RSN – Regional Sports Networks