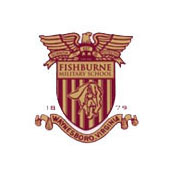 Fourth-ranked Fishburne swept a pair of weekend games at the Massanutten Invitational, defeating Shooting4Greatness Academy 83-70 on Friday and defeating Mount Zion Prep 74-65 on Saturday.
Both teams gave FMS (23-5) fits in the first half. Shooting4Greatness led the Caissons 38-36 at the half before Fishburne came out of the locker room on a 17-3 run to take the lead for good.
Shamiek Sheppard led FMS in the opener with 23 points and nine rebounds. Tre Harris (a Kansas State signee) added 20 points, and Deontaye Curtis controlled the paint with 13 points and 14 rebounds.
Fishburne won in large part because it was able to control the boards, outrebounds the Statesmen 48-23.
Defense is also key. Both opponents this weekend shot less than 40 percent from the floor, and seven of Fishburne's last nine opponents have not hit the 40 percent mark from the field.
"It's not about getting to the tournament," coach Ed Huckaby said. "It's about improving and making a run for the national title. We have as good a defensive team as there is in the country, and we have some length."
Mount Zion, which already posted wins this year against nationally-ranked opponents Massanutten, Hargrave and Believe Prep, trailed FMS 31-30 at the half after closing the half on a 14-1 run.
"We didn't press a lot in the first half," Huckaby said. "The game I thought for us just one that I felt if we kept them in front that our physicality, size and depth would wear on them. We wanted the game going up and down the floor, to really get into a racing game. We were able to turn them over a lot, and it was just disruptive in terms of their flow."
Harris led FMS with 23 points in the Mount Zion game. Sheppard had 19 points and 12 rebounds, and Jordon Talley had 11 points and nine assists.
Zach Douglas (a Delaware signee) had 16 points and six rebounds for Mount Zion (24-8), which was seeking a victory over another highly ranked opponent to boost its postseason tournament hopes.
"We knew we were a better team than that first half showed, and we definitely felt like we let them back in the game game, (even) while it was going on," Talley said. "Mount Zion came out and played as well as they could today, and we just outplayed them."
More online at www.FishburnePGBasketball.org.