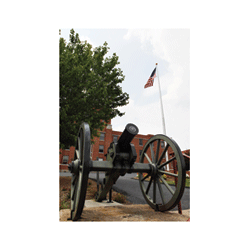 You might think at first glance that private schools like Fishburne Military School in Waynesboro and Stuart Hall in Staunton would be struggling through this still-cool economy, but they're not.
Fishburne is expecting to start the 2010-2011 school year around 155 students, about 35 more than began the 2009-2010 school year there, and Stuart Hall is projecting that it will begin 2010-2011 at around 300 students, and more significantly, it will be operating in the black after beginning the 2009-2010 school year running a budget deficit.
"We are seeing steady inquiries, and enrollment for 2010-2011 looks good, certainly better than what it was last year. We're encouraged that it looks better this year," said Mark Eastham, the head of school at Stuart Hall, which like Fishburne has been able to tap into its bases of support in the community and among alums to augment its operating and capital budgets.
Link to story on TheNewDominion.com.