Local
2015 Virginia Children's Book Festival to feature authors awarded Newbery Medal, National Book Award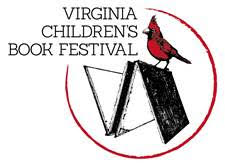 Call it a clean sweep. Authors who will appear at this year's Virginia Children's Book Festival swept the 2015 Newbery Awards, annually given to the best children's books of the year. Add in the most recent National Book Award for Young People's Literature winner Jacqueline Woodson, and the lineup is truly star-studded.
The top Newbery prize was given to Kwame Alexander for his book "The Crossover." Alexander, a poet and author of 18 books, is the founder of Book-in-a-Day, a student-run publishing program. The Crossover has been hailed as a powerful coming-of-age novel that mixes hip-hop poetry with poignant narration that ranges from humor to profound tragedy.
The bevy of prizes comes on the heels of 2015 VCBF keynote author Jacqueline Woodson's National Book Award for her compelling novel-in-verse, "Brown Girl Dreaming." Woodson's novel was also honored by the American Library Association—which selects Newbery honorees—as a Newbery Honor Book.
"When festival organizers sat down to talk about which authors we wanted at this year's festival," said VCBF director Juanita Giles, "Kwame Alexander and Jacqueline Woodson were at the top of the list. We recognized both of them very early in the process as breakout stars in the field whose work we all deeply admired. To have both of them at the festival, especially after winning such notable awards, is truly a gift to the region."
Cece Bell's graphic novel "El Deafo," a memoir of a girl growing up with a giant hearing aid strapped to her chest, was the other Newbery Honor Book. Bell is a Virginia author and artist who was raised in Salem, Va.
In addition to the 2015 Newbery honorees, VCBF author and illustrator Duncan Tonatiuh's book "Separate is Never Equal" was named a Pura Belpre Illustrator Honor Book, annually given to a Latino/Latina author who best relates the Latino cultural experience. "Separate is Never Equal" tells the story of the Mendez family's struggle for equal education, a theme that resonates in particular with the Farmville community. Tonatiuh is the second VCBF author to be recognized by Pura Belpre, Meg Medina, who appeared at last year's inaugural VCBF, was awarded the top prize in 2014.
"That these brilliant authors have achieved such world-renowned status underscores the impact the Virginia Children's Book Festival brings to central Virginia," said Giles. "We are proud to continue our legacy of bringing both inspirational and accomplished authors to the region to share their love of books with children and participate in a larger discussion of how reading impacts lives."
Recent 2015 VCBF awardees are:
National Book Award: Jacqueline Woodson, Brown Girl Dreaming
Newbery Medal: Kwame Alexander, The Crossover
Newbery Honor Book: Cece Bell, El Deafo
Newbery Honor Book: Jacqueline Woodson, Brown Girl Dreaming
Pura Belpre Illustrator Honor Book: Duncan Tonatiuh, Separate is Never Equal
Coretta Scott King Award: Jacqueline Woodson, Brown Girl Dreaming
The Virginia Children's Book Festival is held annually in the fall on the picturesque campus of Longwood University in Farmville, Va. The 2015 festival will take place Oct. 16-17. Visit www.vachildrensbookfestival.com for more information.