Humane Dominion endorses Ralph Northam for governor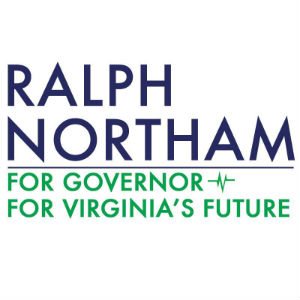 Humane Dominion – Virginia's only political action committee (PAC) dedicated to making the Commonwealth a safer, more humane place for animals by helping to elect animal-friendly candidates into office in the state – announced its endorsement of Ralph Northam for Governor of Virginia.
"We are proud to announce our endorsement of Ralph Northam. It is essential to have strong leadership for animals at all levels of government and we feel confident that Ralph is the humane leader Virginia's animals need," said Melissa Craig, President of Humane Dominion's Board of Directors.
Since its creation in 2012, Humane Dominion has worked with animal lovers across the Commonwealth to elect humane officials and enact humane animal laws. In the last Virginia state elections in 2015, Humane Dominion endorsed forty-two candidates, with thirty-seven of them being successfully elected. These efforts were instrumental in passing new laws including curbing the sale of puppies sourced from puppy mills in pet stores, clarifying the definition of private animal shelters, working to support the practice of trap-neuter-return, and curbing roadside sales of animals.
Lieutenant Governor Northam says "I'm proud to receive the endorsement of Humane Dominion, a group that has worked hard to make the Commonwealth a safer, more humane place for animals. My wife, Pam, and I have a dog and a cat at home, and they make our lives more joyful. Pam likes to run with our dog Murphy in the mornings, and our cat Odysseus is always around to brighten the day. All of our pets over the years have been rescued or from shelters, because we know how many animals out there need a good home. As governor, I'll fight to ensure that legislation passed in Virginia doesn't harm the animals that we love."
In 2008, as a State Senator, Northam introduced legislation to ban the use of gas chambers to euthanize companion animals, a legislative initiative that was ultimately signed into law in 2008 by Governor Tim Kaine. Ralph also supported making the fighting of any animals, including roosters, punishable by a Class 6 felony, which was signed into law by Governor Kaine in 2008.
"Ralph's voting record on important animal issues as a State Senator speaks volumes about his commitment to animals," explains Sue Bell, Humane Dominion Board member. "We feel confident he will continue his solid leadership in the executive office."
Ralph has pledged to continue his efforts in a number of areas including increasing funding for investigations of animal cruelty, working closely with Humane Dominion endorsed Attorney General Mark Herring to support the work of the Animal Law Unit, and supporting the restriction of tethering of dogs, an issue on which animal advocates across Virginia continue to focus.
Humane Dominion announced its endorsement of Attorney General Mark Herring for re-election on September 6, 2017.
Comments