Local
Big cat legislation passes House, corrects 2003 legislation by banning breeding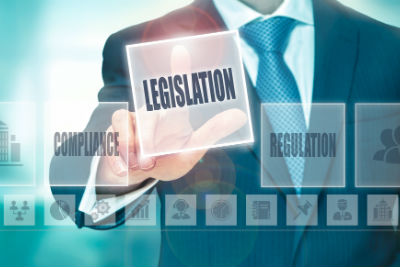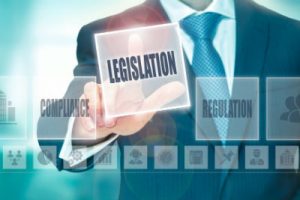 The Big Cat Public Safety Act passed the U.S. House of Representatives Friday with a 278-134 vote.
Introduced by Reps. Mike Quigley of Illinois and Brian Fitzpatrick of Pennsylvania, the legislation builds on the Captive Wildlife Safety Act, which was passed unanimously in 2003 to ban the trade of big cats as pets, according to a press release. The new legislation corrects a drafting flaw in the 2003 legislation and bans the breeding of big cats for trade or for commercial cub petting.
According to the press release, the new legislation is supported by national law enforcement, animal welfare, and conservation and mainstream zoological communities.
"Chaos and cruelty result when people breed big cats for use as pets or for commercial petting operations," Wayne Pacelle, president of the Center for a Humane Economy, said in the press release. "It's alarming that this problem has persisted for so long, and this is an important first step in establishing a national policy to stop the trade and breeding of endangered lions and tigers as pets in homes and props at roadside zoos."
The Big Cat Public Safety Act was introduced before the reality television series "Tiger King," which brought the issue of private ownership of tigers and lions to the attention of Americans. The legislation was featured in a Peacock TV series, "Joe vs. Carole," in March.
Rep. David McKinley, who serves West Virginia's first district, voted in favor of the legislation.
"Breeders who pump out countless big cats for cub-petting are worse than puppy millers, placing unfunded mandates on animal rescues who have to clean up their mess and care for these majestic creatures once they've grown too big to exploit," Marty Irby, Executive Director of Animal Wellness Action, said in the press release. "We applaud Rep. McKinley for backing the Big Cat Public Safety Act that will help keep families in West Virginia safe from abused and dangerous big cats."
Law enforcement also supports the legislation.
"I've experienced the worst-case scenario first-hand, and it is a gut-wrenching experience to think about tigers, lions and other big cats on the prowl in such close proximity to our homes and our schools," Sheriff Matt Lutz from Zanesville, Ohio, in the press release. Lutz's office responded to a mass release of tigers, lions and other animals in his community more than 10 years ago. "Congress should step up and support those of us in law enforcement, who risk our lives every day, and pass the Big Cat Public Safety Act."
Nearly 60 cub-petting operations existed 10 to 15 years ago in the U.S., according to the press release. Now only two or three commercial cub petting facilities exist, and nearly all of the cub-petters featured in "Tiger King" are incarcerated.
"It is an enormous expense to care for these animals, and this reckless behavior foists a massive long-term financial liability on animal sanctuaries," Carole Baskin, founder of Big Cat Rescue in Tampa, Florida, said in the press release. "None of these private big cat owners holds onto the animals for very long, and that means they get turned over to groups like Big Cat Rescue that have to take in these traumatized, often very unhealthy animals."