Albemarle County introducing digital scan voting machines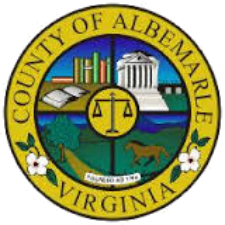 The Albemarle County Department of Voter Registration and Elections wants to alert voters that a new, digital scan voting system will be used in all County voting precincts in the upcoming November 3 general election.
The previously used "touchscreen" voting machines have been replaced by the new voting systems as a result of the Commonwealth of Virginia's mandate which requires jurisdictions move toward the use of digital scan technology.
With the new system, voters will mark paper ballots at marking booths, and then deposit the marked paper ballots into a digital ballot scanning machine, which will read the ballots, and drop them into a secure ballot storage bin. When the polls close on Election Day, at 7 PM, the election officers at the voting precincts will obtain the tabulated totals of votes from a results report that will be printed by the digital scanning machine.
After the election, the paper ballots will be kept in secure storage for a period of one year, to ensure a voter-verified paper trail in the event of a recount.
To see the choices that will be on your ballot on November 3, check your registration status, and determine your polling location, visit www.albemarle.org/registrar.
Comments