#4 Fishburne rallies, then holds off #3 Hargrave, 109-102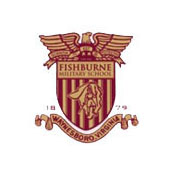 Fishburne Military School rallied from a 14-point first-half deficit to lead by as many as 21, then held off a furious Hargrave Military Academy rally to win 109-102 in postgrad basketball action Wednesday night in Waynesboro.
The win was the first over Hargrave's postgrad program in the four-year history at Fishburne, which blew a late lead at home in 2012 before falling in overtime.
"We couldn't close them out last year. This year, we closed. We finally got over the hump," said FMS coach Ed Huckaby, whose team came out uncharacteristically sluggish early.
Hargrave (30-7) made its first five shots from three-point range and led 20-6 5:15 into the game, forcing a Huckaby timeout.
That's when Chase Cormier (a Grambling State signee) took over. Cormier, a 6'0″ point guard who came in averaging just 3.8 points per game, ignited a 10-2 run with a three-pointer, a teardrop runner in the lane and a pair of free throws that cut the lead to six at 22-16 at the 10:48 mark of the first half.
"We knew Hargrave would come out like that. They always seem to come out with the hot hand. Our job was to do whatever we had to do to weather the storm," Cormer said.
Another Cormier bucket and free throw turned into a five-point play when the Hargrave bench was assessed a technical foul, and the two free throws by Will Darley (Maryland-Baltimore County) cut the lead to one at 33-32.
It was 44-42 Hargrave at the half. Fishburne (19-5) opened the second half on a 6-0 run to open up a 48-44 lead on a dunk by Kuran Iverson (Memphis) at the 19:19 mark of the second half.
The run continued all the way to the 8:31 mark, when an Iverson layup gave the Caissons its biggest lead of the game at 85-64.
The Tigers stormed back on back-to-back threes by Cody Russell and Anton Gill (Louisville) that immediately cut the deficit to 15, and a full-court press employed by HMA started giving Fishburne fits.
A pair of free throws by Gill cut the lead to 94-88 with 2:56 to go, and after an FMS miss, Gill was fouled on a three-point attempt by Zach Lewis (Canisius). Gill drained all three charity tosses to cut the lead to 94-91 with 2:21 to go.
Fishburne then turned the ball over on a five-second inbound violation. J.W. Lawson made one of two free throws to get Hargrave to within two at 94-92 with 2:20 left.
Cormier answered with a pair of runners in the lane, the second of which made it 98-92 Fishburne with 1:34 to go. Shannon Evans made one of two at the line to make it 98-93 with 1:27 to go. Then Iverson responded with an and-one at 1:15 and a layup with 54.4 seconds that extended the lead to 103-93.
Hargrave didn't give in, but would get no closer than five the rest of the way.
Cormier ended up scoring a season-high 27 points and also led FMS with 11 rebounds. Iverson had 16 points and nine rebounds. Daniel Camps also had 16 points, and Alassane Kah (Western Kentucky) chipped in 15 for the Caissons.
"This means a lot. It means a lot to me to be able to do this for Coach Huckaby. It's nice to be able to help him get his first win over Hargrave," Cormier said.
"My hat's off to the Hargrave program. They are the gold standard in postgrad basketball, and they showed why tonight. They fought and scrapped, and we had to fight even with the big lead. This is a benchmark win for us," Huckaby said.

Comments