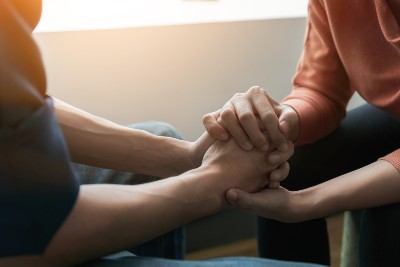 The U.S. Surgeon General Report on youth mental health isn't new. The December 2021 advisory demanded that our nation address the youth mental health crisis.
The Substance Abuse and Mental Health Services Administration, or SAMHSA, reiterated the call to action today on social media.
"If we seize this moment, step up for our children and their families in their moment of need, and lead with inclusion, kindness, and respect, we can lay the foundation for a healthier, more resilient, and more fulfilled nation," said Dr. Vivek H. Murthy, Surgeon General of the United States.
A Surgeon General's Advisory is a public statement that calls the American people's attention to an urgent public health issue and provides recommendations for how it should be addressed. Advisories are reserved for significant public health challenges that need the nation's immediate awareness and action.
The advisory included essential recommendations for the institutions that surround young people and shape their day-to-day lives—schools, community organizations, health care systems, technology companies, media, funders and foundations, employers, and government.
According to the report, in 2019, one in three high school students and half of female students reported persistent feelings of sadness or hopelessness, an overall increase of 40 percent from 2009.
The advisory provided actionable recommendations for young people and their families, schools and health care systems, technology and media companies, employers, community organizations, and governments alike.
"Our obligation to act is not just medical – it's moral," said Murthy. "I believe that, coming out of the COVID-19 pandemic, we have an unprecedented opportunity as a country to rebuild in a way that refocuses our identity and common values, puts people first, and strengthens our connections to each other."
Key takeaways from the advisory
Mental health is an essential part of overall health: Mental health conditions are real, common, and treatable. People experiencing mental health challenges deserve support, compassion, and care – not stigma and shame.
COVID-19 added to pre-existing challenges that youth faced: Since the pandemic began, rates of psychological distress among young people have increased. The pandemic is most heavily affecting those who were already vulnerable. This includes youth with disabilities, racial and ethnic minorities, LBGTQ+ youth, and other marginalized communities.
Mental health is shaped by a combination of factors: Mental health conditions can be shaped by biological factors, including genes and brain chemistry and environmental factors, including life experiences.
Focusing on youth mental health now is critical: We all have a role to play in supporting the mental health of children and youth.