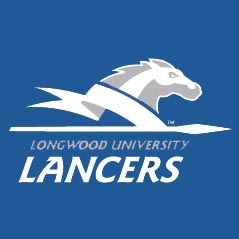 youngstown state used timely shooting to stifle a late Longwood rally and defeat the Lancers 82-72 Saturday afternoon on the second day of the EMU Showcase at the EMU Convocation Center.
youngstown state (2-2) got 16 second-half points from guard Shawn Amiker to keep a relentless Lancer squad at bay despite allowing Longwood to trim a 17-point deficit to four in the closing minutes of the game.
"We really had some breakdown defensively," Longwood head coach Jayson Gee said. "We could have done a better job game-planning for the side ball screen. That really ate us up, and to Youngstown State's credit, they made shots and they made that key run. I thought Amiker really, really hurt us. Every time we got back into it, he made a run at us and we just couldn't stop him."
Amiker made five consecutive field goals during a 13-2 run in the second half that inflated the Penguins' six-point lead to 17. He and fellow senior backcourt mate DJ Cole scored 18 points apiece and weathered a second-half charge that saw the Lancers open a 20-7 run to cut Youngstown State's lead to 70-66. That would be the closest the Lancers got to overtaking the lead, however, as youngstown state rode 6-10 center Bobby Hain's six points over the final five minutes to victory.
All five youngstown state starters scored in double figures, which was enough to outpace four Lancers in double figures, including juniors Shaquille Johnson and Lotanna Nwogbo who banked a team-high 16 points apiece.
"I'm very, very proud of the effort by Shaquille Johnson, who was sick and played anyway," Gee said. "We thought about not playing him in the second half, but he came out and scored 16 points for us with three assists and four rebounds after not feeling very well. We're proud of him."
Johnson battled a stomach bug leading into the game, but shook off the illness to score his most points in a Lancer uniform. He added three assists in 33 minutes of action to maintain his hold on Longwood's assists lead and was one of four Lancers to score in double figures Saturday. Both Johnson and Nwogbo, new to the lineup for Longwood this season, have each scored in double figures in all four games.
"I feel like we played a pretty good game, but in the first half we just weren't all the way into the game," Johnson said. "You could tell we came into the first half without as much energy as we did in the second half, and that hurt us eventually."
Longwood and youngstown state were deadlocked at 31-31 with 4:08 remaining in the first half, but the Penguins closed the half on a 9-1 run to take a seven-point lead into halftime. The Lancers grabbed the momentum out of the break and cut the deficit to 44-42 behind a recharged Nwogbo, who scored 12 of his 16 points in the second half.
Amiker then went to work and banked 10 points over the next six minutes to put youngstown state ahead 63-46, but the Lancers responded by opening a 20-7 run that cut the deficit back to four. Key to that surge was the play of point guard Quincy Taylor, who made his season debut after missing the first three games of the season. Taylor scored eight straight points to close out that run and put the game back to within two possessions.
"Quincy did a great job getting us back in it," Gee said. "I thought he was out of rhythm to start the game, but he found it in the second half. We just couldn't get over that hump, though.
"As a team, we just have to take better care of the basketball. We're turning the ball over way too much. That's a huge disadvantage for us, losing the basketball, and it's uncharacteristic of the teams I've coached. We've got to figure out way to make adjustments with that."
youngstown state forced Longwood into 17 turnovers and turned those into 18 points, including 11 in the second half.
"We can't hang our heads," Gee said. "We have to go back out tomorrow to try and find a way to defeat this Eastern Michigan team."
Longwood and host Eastern Michigan play in the finale of the EMU Showcase Sunday at 2:30 p.m. The Eagles enter the matchup 2-0 in their home tournament and 4-0 on the season.