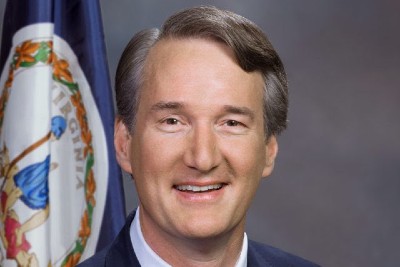 State Sen. Scott Surovell is spot on about why numerous Virginia local school districts are having trouble hiring teachers. Two words: Glenn Youngkin.
"Teachers are leaving because conservatives like the governor are making it unpleasant to be a teacher today by micromanaging how they should teach and what they can say in the classroom," said Surovell, a Democrat who represents Fairfax County and Prince William County.
Youngkin won last year's governor's race by playing to white moderates in Northern Virginia suburbs afraid that their kids might learn a thing or two about the concept of "privilege."
Just last month, Youngkin, a Republican, said on CBS's "Face the Nation" that public schools "shouldn't teach children that they should judge one another, and one group is privileged, and another group is going to find it hard in life, necessarily. And we shouldn't blame someone and have them form a view that they're inherently racist because of their race or their sex or their religion."
Nobody is suggesting that we teach children that they should judge one another, or that anyone is inherently racist because of their race, sex or religion. But neither should we teach kids to ignore the obvious, that one group is privileged, and that another group is going to find is hard in life.
Obviously, adults, like Youngkin, have a hard time accepting this reality; we can hope that our kids learn these facts of life better than our generation did.
The privilege of being white in America is having access to better schools, better jobs, better maternal care, the presumption that interactions with police won't end in you getting shot at 90 times.
Youngkin, shamelessly, gemmed up controversy over critical race theory to build momentum in the 2021 governor's race.
Enough suburban white voters, more shamelessly, rewarded him.
And now Youngkin is trying to pretend that it's not him playing the race card.
"Right out of the box, we worked in order to remove inherently divisive concepts from curriculum. We absolutely are pushing to teach all history, the good and the bad. And again, we can bring people together around this, as opposed to divide them," said Youngkin, who earlier this year appointed a critical race theory critic to lead his administration's effort to find CRT in Virginia public education, and, surprise, surprise, the resulting report was able to make things that aren't CRT in Virginia public education appear to fit the narrative.
Youngkin also had his office create a tip line to have parents email reports on the teaching of supposedly inherently divisive practices in Virginia public schools.
This is why people aren't fighting each other for the chance at a low-paying teaching job.
Youngkin, in an interview with a Washington, D.C., TV station, made an effort, albeit a pathetic one, at addressing the shortage.
"Teaching is a great profession," Youngkin said. "You know, I still think of Bettie Weaver, who was my fourth-grade teacher, and she had the most amazing impact on my life. And so, for anyone who's thinking about getting into teaching or coming back, please do it, because you can make a forever impact on kids in Virginia."
Meh, a better way to have an impact on the future of kids would be organizing to get public school-hating Republicans back in the minority.