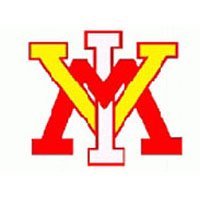 The ETSU Bucs scored once in each half, en route to a 2-0 win over the VMI Keydets in Southern Conference women's soccer action Friday afternoon at Patchin Field in Lexington. The match was the SoCon opener for both programs, and it was played in a consistent drizzle throughout.
ETSU (6-4, 1-0 SoCon) jumped ahead for good in the 13th minute. Pauline Vienne played a cross in from the right, well into the box, and Simona Koren was able to get a foot on it in midair and redirect the ball past VMI (4-6, 0-1) goalkeeper Darien Dunham for her fourth goal of the season. Molly Collinson then added an insurance goal in the 60th minute to account for the final margin.
For the match, the visitors held a 25-8 edge in shots and an 8-2 advantage in corner kicks. Dunham had six saves in the match, while ETSU keeper Jasmine Elliot stopped VMI's lone shot on goal.
After ETSU took the early lead, the Bucs threatened to pull away in the 21st minute. A foul was called in the box, leading to a penalty kick for Cecilia Rae. Dunham, however, made a diving save to her right to make the try unsuccessful and keep it a 1-0 game.
Despite dominating possession the remainder of the half, the Bucs had just one excellent opportunity besides the goal and the PK, a cross that caught Dunham out of position midway through the period. No one was at the other end to receive it, however, and Keniya Lee cleared the ball away without incident as the match went to halftime with a 1-0 score.
After not recording a shot in the first period, the Keydets had two in the first 11 minutes of the second half. It was ETSU, however, that got on the board first in the final period. After multiple crosses, Collinson played a ball across the box from Dunham's right at a difficult angle. She was able to find the back of the net for her fifth goal of the year, and a 2-0 advantage for the visitors.
Despite recording six additional shots the rest of the way, the Keydets could not find the scoreboard as 2-0 was the final margin.
VMI women's soccer will return to action Sunday, when the Keydets play host to the Western Carolina Catamounts at Patchin Field. Game time is set for 1 p.m., and the game will be broadcast live on the SoCon Digital Network.