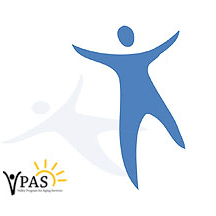 As spring temperatures arrive, the Waynesboro Senior Center is kicking off a new walking program for our members.  Our inspiration is the One Book One Community book "A Walk in the Woods" by Bill Bryson.  Our walking team will be tracking our steps with pedometers and averaging our distance each week in an attempt to get to 545 miles which is the length of the Virginia part of the Appalachian Trail.
We're going to kick this off on April 8 at 12:30 with a talk by two couples from the area that decided to walk the entire Appalachian Trail in segments by doing that on their vacations for about nineteen years.  Jim and Judy McKinney and Ed Plunkett completed their goal in 2010.  They will be joined by Charlene Plunkett who hiked a large part of the trail, but did miss some segments due to some extenuating circumstances.  They will bring books, maps, and hiking gear to show, and will let questions from the audience drive their talk.  This program is open to the public.
Their example of achieving their goal through consistent work and breaking it down into manageable pieces, is the perfect way to motivate us on our new walking program.