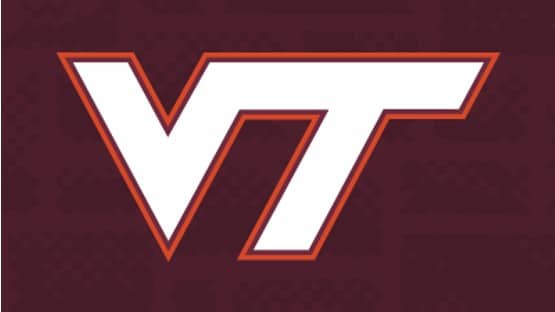 Virginia Tech cut an 11-point second half deficit to one, but the Hokies couldn't get a defensive rebound to get the ball with a chance to tie or win in the final minute, and Wake Forest held on for a 77-75 win on Saturday in Winston-Salem.
The Hokies (11-3, 1-2 ACC) have now lost two straight after an 11-1 start that had earned Tech a spot in the Top 25 in the national polls.
Wake Forest (10-4, 2-1 ACC) used an 11-2 run to open up a 55-44 lead at the 13:35 mark of the second half, after a three from Tyree Appleby.
Sean Pedulla, who struggled for the most part in this one, answered with a three on Virginia Tech's next possession, and the Hokies would claw their way back into it over the next several minutes.
A Justyn Mutts layup got the margin to 61-60 with 7:36 left, but the Demon Deacons answered on their next possession with a Daivien Williamson three that ignited an 11-4 Wake run.
Another Appleby three pushed the Deacs to a 72-64 lead at the 4:18 mark.
Again, Tech would fight its way back, holding Wake Forest scoreless for the next 2:20, and getting the margin to 72-70 on a Mutts layup with 2:15 left.
Appleby went 3-of-4 at the line to push the lead back to five. A Grant Basile three with 1:00 to go made it a two-point game.
Wake missed its next two shots, three-point attempts by Cameron Hildreth and Appleby, but Andrew Carr came up with the offensive rebound both times.
Forced to foul, the Hokies sent Damari Monsanto to the line, where he made both ends to make it 77-73 with seven seconds left.
Darius Maddox made a long jumper at the buzzer to close out the scoring.
Mutts and Pedulla each scored 18 points to lead Virginia Tech, but it took Pedulla 18 shots (he was 6-of-18 from the floor and 1-of-9 from three) to get his.
Mutts was 8-of-12 from the floor for his 18, and he also had 11 rebounds.
Appleby had 24 points and seven assists to lead Wake.