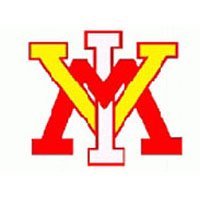 For the first time in 37 years, a VMI basketball squad will be participating in a postseason tournament. VMI has accepted an invitation to participate in the 2014 CollegeInsider.com Basketball Tournament with first round play beginning March 18-19. Pairings will be announced Sunday evening, March 15.
VMI currently stands 19-12 on the season after reaching the Big South Tournament semifinals for the sixth time in the last eight years. The Keydets, who currently lead Division I in scoring with an 87.7 average, have clinched their third winning season over the last four years.
"We are extremely excited and honored to receive an invitation to play in the CIT," said head coach duggar baucom. "It is a credit to our cadet-athlete's hard work this year that they were selected to post season play for the first time in nearly 40 years. I think this will be an awesome event for our players, the Institute, alumni and our loyal VMI fan base. We are really looking forward to the tournament and continuing our season."
The 2014 CIT tournament is made up of non-BCS programs not selected to participate in the NCAA or NIT, according to the event website. All 31 games are played on campus sites. In an effort to minimize travel and limit class time missed, the CIT uses the old NIT model, with future round opponents determined by results of the previous round which ensures geographic stability. The CIT began as a16-team event its first two years in 2009 and 2010, expanded to 24 teams in 2011, and 32 teams in 2012. east carolina won the 2013 tournament title.
Second round games will be played March 21-22, and quarterfinals March 25-27. The CIT semifinals will be April 1 and the championship game will be April 3. The semifinal and championship games will be televised by CBS Sports Network.
VMI last participated in postseason play in 1977 when it advanced to the Sweet 16 before falling to Kentucky in the East Regional in College Park, Maryland. The 2014 CIT will the fourth basketball postseason tourney overall in program history as the Keydets also participated in the 1964 and 1976 NCAA tournaments, reaching the elite eight in '76.
Ticket information will be published on vmikeydets.com following the announcement of the CIT tournament field.