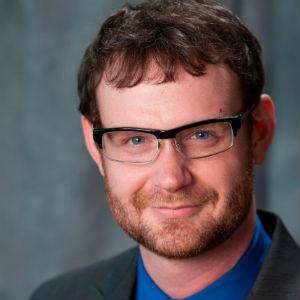 A rising third-year student at the Virginia Tech Carilion School of Medicine will embark on a year-long Fulbright study this fall, using his medical training and his background in public health to address the growing problem of opioid addiction.
Andrew Gaddis is the school's first student Fulbright scholar. He will conduct his research at Insite, a Vancouver-based supervised injection facility.
One cornerstone of the treatment facility is the supervision of injection practices by trained medical personnel. Another is the use of opiate replacement medications. These therapies, used to combat opiate abuse, allow licensed physicians to prescribe opioid medications to users. These prescription medications are safer than street opiates, such as heroin.
These treatment strategies have been compared in the setting of clinical trials. In practice, however, treatment for opioid addiction is often heavily regulated by state and federal laws. For instance, in order to pursue methadone treatment, patients must attend a specialized clinic every day to receive a supervised dose of the drug. Although designed to prevent medication diversion, these regulations can have effects on treatment compliance in a population that is already notoriously hard to engage. Buprenorphine, a newer-generation medication, can be prescribed from the office of a physician with a DEA waiver.
As a medical student, Gaddis has already embarked on a research project with William Rea and David Hartman, both associate professors of psychiatry and behavioral medicine at the Virginia Tech Carilion School of Medicine.
Their team is collaborating with the Virginia Department of Health to evaluate outcomes from opiate replacement therapy during pregnancy. Their combined work helped Gaddis make the connections he needed to pursue this opportunity.
As part of the Fulbright grant, Gaddis will help complete the first-ever pragmatic clinical trial focused on efficacy for opioid replacement therapy.  He will also analyze current and retrospective data in an ongoing Canadian study of 1,500 individuals receiving opiate replacement therapy to help answer questions about user compliance and efficacy.
A significant portion of Gaddis's Fulbright year will be dedicated to volunteering and shadowing at Insite.
"I want to become a source of knowledge about this treatment strategy," Gaddis said. "The experience will help me better advocate for the development of similar programs in the U.S.  Although controversial, research showing the effectiveness of this strategy is strong." Since the inception of InSite, Vancouver has seen a city-wide drop in rates of opioid addiction and infectious disease transmission.
Gaddis has a bachelor's degree in neuroscience and a master's in health science from Johns Hopkins. He previously helped open a free clinic in Baltimore City, and is a past Open Society Institute Baltimore Community Fellow.
"I've spent my career and much of my personal life leveraging my education toward the improvement of medical care, particularly for those suffering from addiction," he said. "I hope this is just a starting point."
Since its inception in 1946, the Fulbright Program has provided more than 370,000 participants — chosen for their academic merit and leadership potential — with the opportunity to exchange ideas and contribute to finding solutions to shared international concerns. More than 1,900 U.S. students, artists, and young professionals in more than 100 different fields of study are offered Fulbright grants annually.