Half of Virginians (50 percent) think colleges and universities should place more emphasis on protecting everyone on campus from discrimination even if doing so means there are negative consequences for voicing one's opinions, according to a poll released today by the L. Douglas Wilder School of Government and Public Affairs at Virginia Commonwealth University.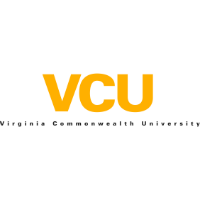 In contrast, 40 percent believe the emphasis should be on allowing unlimited freedom of expression even if some groups may face discrimination.
"University administrators frequently face difficult tradeoffs, especially as we consider the context of controversial demonstrations on or near college campuses," said Robyn McDougle, Ph.D., faculty director of the Wilder School's Office of Public Policy Outreach, which conducted the poll.
"On one hand, universities have long traditions of robust debate and free speech, but increasingly administrators are called on to ensure zones of safety from ongoing discrimination for students and other members of campus communities," McDougle said. "These results show Virginians are divided over which to emphasize, with a very narrow majority believing that protection from discrimination should receive a higher emphasis than unlimited expression."
The poll, conducted by landline and cell telephone from July 17-25, is a random sample of 806 adults in Virginia with an overall margin of error of 4.2 percentage points.
Groups that have been targets of past discrimination in American society were more likely to think the emphasis on campuses should be on protecting everyone from discrimination — 61 percent of minority respondents compared to 46 percent of white respondents, and 56 percent of women compared to 44 percent of men.
"Robust debate is the hallmark of an effective educational system, but we must be mindful of any situation that threatens physical safety on our campuses," said Virginia Secretary of Education Dietra Trent. "Virginia's schools can, must, and do provide a safe space for both vulnerable students and dissenting ideas."
Results from the poll also show that strong majorities of Virginians rate college campuses and public K-12 schools in Virginia as safe or very safe. Sixty-nine percent of respondents said college and university campuses were safe or very safe while 79 percent felt that schools in their community were safe or very safe.
Poll findings also indicate that recent policy shifts to diversify ratings of public schools beyond proficiency on standardized tests have strong public support.
Sixty-one percent of Virginians think that when rating public schools there should be more emphasis on how much students improve overall, while 33 percent think more emphasis should be placed on how many students reach a particular level of proficiency.
A slim majority (55 percent) say schools should get credit for students who earn credentials in technical and vocational programs even if they don't pass state standardized tests, while 40 percent thought credit should only be received for students who pass standardized tests in basic subjects like math and reading.
For a PDF of the 15-page report, including complete question wording and detailed tables of results, see www.wilder.vcu.edu/office-of-public-policy-outreach.