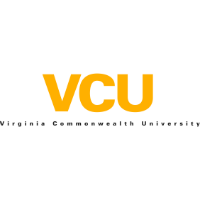 Virginia Commonwealth University, along with 15 other institutions, has partnered with CSO Research Inc. to develop and launch The Outcomes Survey, a comprehensive, national look at the "first destinations" of new college graduates.
CSO, a Texas-based company that provides career center automation software, created The Outcomes Survey to provide students, parents, legislators and academia with a global picture of where graduates land during their first year after graduation.
Most current sources of standardized career outcomes data come from state-supported tools that collect data on full-time graduates working within the state. Graduates working out of state in part-time jobs or service programs and those pursuing entrepreneurial endeavors are not counted. As a result, the data does not accurately represent the variety of first destinations new graduates choose to pursue.
"The 21st century workforce is complex. The Outcomes Survey takes this complexity into account," said Max Wartel, CSO's head of research and analysis.
In addition to data on employment and graduate school admissions, the survey collects data on student participation in internships and experiential education as well as engagement levels in post-graduation employment searches, satisfaction with their first destination and personal motivations in seeking work or furthering their education.
"Collecting career outcomes and first destination data is important as it gives us an understanding of how our students apply their degrees to their first post-graduation opportunities and where they begin their careers," Joe Testani, director of the VCU Career Center, said.
CSO began collecting data from graduates in April and will contact them at three-, six- and 12-month intervals over the next year to ask graduates to update their responses if their situation has changed.
CSO designed the survey to meet requirements set by the White House College Scorecard, Rubio-Wyden "Student Right to Know Before You Go" standards and requirements under consideration by the U.S. Department of Education. The survey also meets reporting standards for Business Week and U.S. News & World Report.