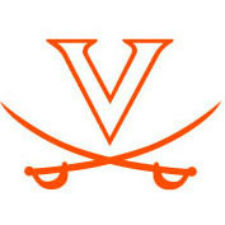 The UVa. women's lacrosse team  (10-8) earned the No. 6 seed in the 2014 NCAA Women's Lacrosse Championship and will be hosting first and second round games on Friday, May 9 and Sunday, May 11, at Klöckner Stadium after earning an at-large bid in the 26-team field.
penn state (10-7) and Princeton (11-6) will get the action started on Friday, May 9 with a game starting at 4 p.m. The Cavaliers, who earned a first-round bye as one of the top-six seeded teams in the tournament, will take on the winner on Sunday, May 11 with a tentative start time of 5 p.m. The winner of Sunday's game will advance to play the winner of the first and second round games being contested in Chapel Hill, N.C. in a quarterfinal match-up on May 17 at a location to be determined.
"We are really excited that we earned a six-seed," said Virginia head coach Julie Myers.  "This is a testament to a lot of hard work throughout the course of the season. We rolled with the lumps when we got them this year, but we picked up momentum towards the end. We are excited to be at home, excited to have a bye on Friday night and are really looking forward to making this tournament last as long as possible."
Fans may purchase tickets for the NCAA First and Second Round games beginning at 9 a.m. on Monday, May 5 online at VirginiaSports.com, by calling (800) 542-8821, or in person at the Virginia Athletics Ticket Office in Bryant Hall. General admission tickets are $8 for adults and $6 for youth 18-and-under and students of the participating schools with a valid student ID.
Reserved season ticket holders will have until Wednesday, May 7 at 5 p.m. to purchase their same seats for $10.  Remaining reserved seat tickets will then go on sale to the general public.
Parking is $5 in the University Hall and McCue Center lots. Free parking will be available in the Emmet/Ivy Garage.
This will be the Cavaliers' 19th consecutive NCAA Tournament appearance. Last season, the Cavaliers won a pair of games to advance to the quarterfinals before falling to eventual-national champion North Carolina.
Virginia defeated Penn State, 12-11, earlier this season in Charlottesville and fell 15-13 at Princeton.