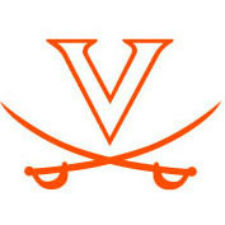 The fourth-seeded UVa. men's tennis team begins play at the 2014 NCAA Championships on Friday as men's round of 16 play is held at the Dan Magill Tennis Complex on the campus of the University of Georgia. The Cavaliers (25-2) will play No. 13 seed Notre Dame (21-9) in a match beginning at noon. Links to NCAA live scoring and streaming video will be available on VirginiaSports.com.
The reigning NCAA Champion Cavaliers are making their 11th consecutive trip to the NCAA Round of 16, tied for the third-longest active streak nationally (behind UCLA and Baylor; tied with Georgia). Virginia has won its opening match at the NCAA Championships to advance to the quarterfinals in each of the past nine seasons, tied with Georgia for the longest active streak in the nation. The Cavaliers won their first NCAA title last season after back-to-back runner-up finishes in 2011 and 2012. Virginia also had semifinal appearances in 2007, 2008 and 2010.
Virginia advanced to the round of 16 with a pair of wins last weekend in the Charlottesville regional. The Cavaliers downed Army in the first round, 4-0, and penn state in the second round, 4-1. Virginia enters the round of 16 on a 16-match win streak.
Notre Dame is making its first NCAA round of 16 appearance since 2007 after winning the South Bend regional. The Fighting Irish downed green bay 4-0 in the first round and Ole Miss 4-2 in the second round.
Friday's match is the fourth meeting of the season between the teams, marking the first time in program history the Cavaliers have played an opponent four times in a season. Virginia has won each of the three previous meetings, downing the Irish 4-2 on Feb. 14 in the first round of ITA National Team Indoors in Houston, Texas, winning the regular season meeting 6-1 on Mar. 2at the Snyder Tennis Center and defeating Notre Dame 4-0 on Apr. 26 in the semifinals of the ACC Tournament in Cary, N.C.
The winner of the Virginia-Notre Dame match will play the winner of the Baylor-Illinois match in the quarterfinals. That match is scheduled for noon Sunday.