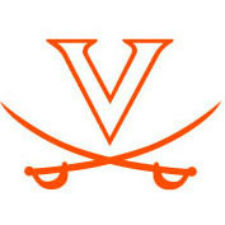 The UVa. men's soccer team has earned the No. 8 seed and a first-round bye in the 2013 NCAA Tournament. On Sunday (Nov. 24) at 1 p.m., Virginia (10-5-5) will play host to the winner of Thursday's Delaware-St. John's match. The men's second-round contest at Klöckner Stadium will precede the third-round NCAA women's tournament game, which will be held at 5 p.m.
Virginia is making its 33rd-consecutive NCAA tournament appearance – the longest current streak in Division I soccer.
"We are excited to be playing in our 33rd-straight NCAA tournament," Virginia head coach George Gelnovatch said. "We're happy to receive a first-round bye as well as a top-eight seed so we can play at home at Klöckner Stadium in front of our home fans.
Tickets are $9 for reserved seats, $7 for adult general admission and $5 for youth/student/senior citizen general admission. Fans can order tickets online at VirginiaSports.com and by phone through the Virginia Athletics Ticket Office at 800-542-UVA1 (8821) or 434-924-UVA1 (8821). Tickets are also available at the Klöckner Stadium box office beginning at noon. Gates will open at noon. Separate tickets will be required for both the men's and women's games on Sunday.
Parking is $5 and will be available in the John Paul Jones Arena, University Hall and McCue Center lots. Free parking will be available in the Emmet/Ivy Garage.
Delaware and St. John's will play their first-round match at 7 p.m. Thursday in Newark, Del. Virginia has played both of its potential opponents in recent years. The Cavaliers defeated St. John's 2-0 on Sept. 2 in the second match of the season at Klöckner Stadium. UVa was eliminated from the first round of the 2011 NCAA Tournament by Delaware, 1-0, in double overtime. The Red Storm went 10-6-2 overall and 3-4-2 in the Big East this season, while Delaware was 14-4-1 overall and 4-3 in the CAA.
UVa owns a 53-28-4 record all-time in NCAA tournament play and is making its 35th appearance in the NCAA field. The Cavaliers have won six NCAA championships (1989, 1991, 1992, 1993, 1994 and 2009). This also marks the 33rd-straight year that Virginia will play host to an NCAA tournament game. UVa has earned host-site status in 34 of its 35 all-time NCAA appearances.
Virginia is 9-2-5 in its last 16 matches heading into NCAA tournament play. The Cavaliers reached the ACC championship game after winning at No. 9 Wake Forest in overtime and advancing past No. 1 Notre Dame on penalty kicks before falling on an 88th-minute own goal in a 1-0 defeat to No. 4 Maryland in the title game.