Syracuse sophomore guard Trevor Cooney has been named the first Atlantic Coast Conference Player of the Week of  the 2013-14 season, while Duke freshman Jabari Parker was the unanimous choice as ACC Rookie of the Week.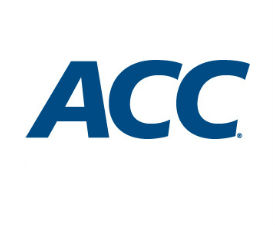 An ACC media panel voted Cooney the Player of the Week after he scored a game-high and career-best 27 points to help the seventh-ranked Orange defeat Cornell, 82-60 in last Friday's season opener. The Wilmington, Del., native shot 10-of-12 from the field, including 7-of-8 from 3-point range, and had two assists, three rebounds and four steals in 28 minutes of play. His seven 3-pointers and 4 steals also represented career-high efforts.
Parker, playing his first regular-season game for Duke, tallied 22 points, six rebounds, two assists and a block in 23 minutes of action in a 111-77 win over Davidson. The Chicago native hit his first five shots from the field and scored 16 points in the first half as the fourth-ranked Blue Devils built a 59-39 lead by the break. Parker finished the game 8-of-10 from the field, including 3-of-3 from 3-point range. Parker became just the fifth freshman under veteran head coach Mike Krzyzewski to score 20 or more points in a season opener.