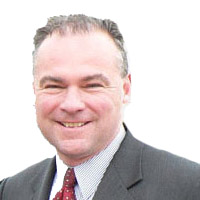 Today, U.S. Senator Tim Kaine released the following statement on the Supreme Court's decision not to review same-sex marriage cases in Virginia and four other states, clearing the way for same-sex marriages to begin taking place in the Commonwealth:
"In letting the Fourth Circuit's decision stand, the Supreme Court has given loving couples across the Commonwealth the freedom to marry. I join countless Virginians in celebrating the end of the discriminatory constitutional ban that has denied same-sex couples this fundamental right. Today, we have taken a major step toward Jefferson's ideal that 'all men are created equal.'"
As Governor, Kaine campaigned against the amendment to the Virginia constitution that banned any legal recognition of same-sex relationships and signed an executive order to ban discrimination on the basis of sexual orientation.