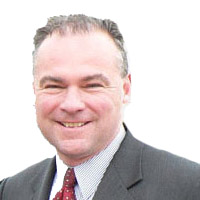 America is strongest when its military, economic, diplomatic, and moral example are balanced. I was pleased to hear the President articulate such an approach for continued U.S. engagement around the world in his commencement address at West Point today, as well as how the U.S. should use a variety of tools to promote our national security interests. America should strive to be an exemplary nation.
I was encouraged to hear about increased efforts to support vetted members of the Syrian opposition and assist Syria's neighbors. Still, the U.S. and our global partners must do more to address the devastating humanitarian crisis in syria. I urge the President to follow the lead of a unanimous U.S. Senate by calling for immediate and full implementation of UN Security Council Resolution 2139 that would allow large-scale, cross border humanitarian assistance in syria.
The President also spoke to a shift in our counterterrorism strategy that reflects our nation's values. With this shift, it's important that our senior leaders – the President and members of Congress – are considering what the end of combat operations in Afghanistan means for the 2001 Authorization of Use of Military Force.  We owe it to our servicemembers and their families to move beyond a constant war footing, and restore accountability from our elected officials.
Part of this means working with partners around the globe to increase local capacity. I look forward to working with the administration to develop the Counter-Terrorism Partnerships Fund. And as the President stated, the American people should expect every civilian leader to be clear about how our military power should be used.  That's why earlier this year, Senator John McCain and I introduced the War Powers Consultation Act of 2014 to clarify the consultation process between Congress and the executive on issues related to war and peace.
U.S. Senator Tim Kaine is a member of the Senate Armed Services and Foreign Relations Committees.