U.S. Sen. Tim Kaine joined 38 Senate colleagues Monday urging congressional budget conferees to fight against cuts to the Supplemental Nutrition Assistance Program (SNAP).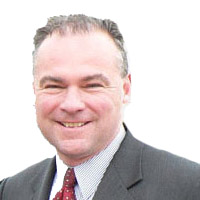 The senators also urged the negotiators to reject eligibility changes along the lines of the House bill's $40 billion in SNAP cuts that would prevent millions of children, seniors, and families facing a constant struggle against hunger from accessing nutritious food and hundreds of thousands of low-income children from accessing free school meals.
The 2013 farm bill conference committee members are working on a compromise between the two different pieces of legislation passed by the Senate and House earlier this year. In June, Kaine voted in support of the Senate farm bill, which saved $4.5 billion by curbing several misuses of the SNAP program.
"While we support efforts to improve the integrity of the SNAP program, we encourage conferees to reject all SNAP eligibility changes designed to erect new barriers to participation, preventing millions of seniors, children and families from accessing food assistance," the senators wrote in their letter. "The eligibility changes also will mean an additional 280,000 children would lose free school meals because children in SNAP households are automatically eligible for school meals. Changes would also increase administrative costs by requiring states to re-determine eligibility for SNAP, even if a household was deemed eligible for other state and/or federal assistance programs… SNAP is a safety net program in the truest sense of the world; there is no other more fundamental human need than food. Please consider the needs of these struggling families, children, and senior citizens as you negotiate the final farm bill and the future of the SNAP program."