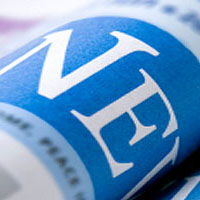 Book Signing & Conversation
Lucinda Marshall Segneri
Saturday, May 3, 2-4 p.m.
Bookworks, 101 W. Beverley St., Staunton
First a human resources professional, then college professor, now mother + author + business owner living near Lyon, France, Lucinda Marshall Segneri never seems to sit still, and she will be visiting her hometown to share five books that have been recently released (which encompass just three of her many interests).
– For those who are craft-y, there's Newborn Knits in the French Style and Baby & Toddler Knits in the French Style (she has sold thousands of patterns and books in over 30 countries, plus her 'how-to' YouTube videos have been viewed over 20,000 times!).
– If your creativity is in the kitchen, you should check out French Twist Cupcakes: 32 Recipes For That Ooh La La Experience! (after enjoying baking & creating recipes like these, last year she opened an American-style bakery and also decided to share some of her recipes in print).
– And if you enjoy parenting reads, she has Multiple Mom: Like a Boss! (as she is the mother of twins!)as well as 33 Things Your Kids Should Know by 18: A Skills Checklist for Parents
About the Author: A graduate of Staunton's Robert E. Lee High School, Lu began her college career at Mary Baldwin College and then transferred to James Madison University in Harrisonburg where she completed her bachelor's degree and then earned her master's.  After some time working in the business world, she returned to academia as a professor of business management and economics first at JMU and then in france at L'Universite Professionnelle Internationale in Lyon, France.  Now a married mother of three, last year she opened an American-style bakery and somehow also manages to find time to write … with yet another dessert cookbook expected out sometime this fall!
Call Bookworks at (540) 887-0007, or visit the shop at 101 W. Beverley Street in historic downtown Staunton, with any questions.