Local
Staunton mayor resigns: Political control of City Council now up for grabs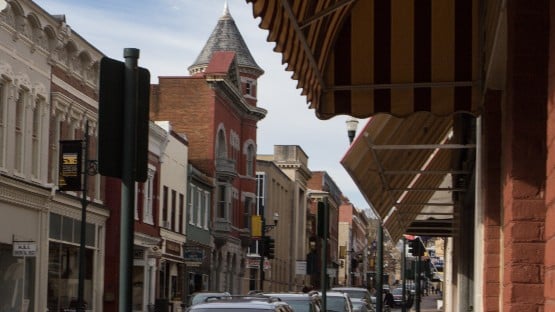 Staunton Mayor Andrea Oakes has resigned her seat on the City Council, throwing into the open the political control of the governing body that had, for the past two years, been run by a Republican majority.
The News Leader reported Tuesday that she resigned in a letter read by City Attorney John Blair at the City Council's reorganization meeting.
According to the paper, Oakes said she is stepping down because she wants to focus on being a grandmother.
For the moment, then, the seven-member City Council is down a member, with three Republicans – Steve Claffey, Amy Darby and Mark Robertson, who were voted in a surprise GOP wave in May 2020 – and three center-left independents – Brad Arrowood, Michele Edwards and and Alice Woods, who were elected in November.
The process for filling Oakes' open seat gives the power to the existing City Council members, who have until Feb. 17 to vote on a replacement.
If the split-down-the-middle City Council can't agree on a candidate, the selection will go to the Staunton Circuit Court.
A special election will be held on Nov. 7 to then fill the final year of Oakes' four-year term.