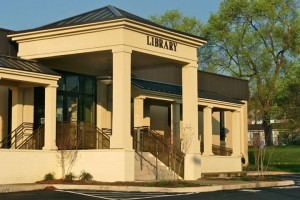 This week, Augusta County Library joins libraries across the country in celebrating National Library Week. Special events include a book signing with author Billy Coffey, a Wizard of Oz performance for children, a book sale and a fine removal event.
Started in 1958, National Library Week is sponsored by the American Library Association to highlight the value of libraries and library workers.  Libraries today are more than repositories for books and other resources. Often the heart of their communities, libraries are deeply committed to the places where their patrons live, work and study.
"Service to the community has always been the focus of the library," says Diantha McCauley, ACL Director. "As a result, our library system has grown and evolved to provide for the needs of every member of our community."
The National Library Week events at the Fishersville Library illustrate the range of free services offered by the library. Classes and programs include:
Networking to Land a Job, Tuesday, April 15 at 6 p.m. Class includes pizza.
Using the Internet for Beginners, Wednesday, April 16 at 3 p.m.
Wizard of Oz Performance for Children, Wednesday, April 16 at 6:30 p.m.
Accessing Free EBooks for Kindles, Thursday, April 17 at 3 p.m.
Author Billy Coffey Book Talk and Signing, Thursday, April 17 at 6:30 p.m.
Who Done It Crime Scene Investigation for Teens all week long
In addition, the Friends of the Augusta County Library will be hosting a special book sale where gently used books may be purchased individually or by the bagful in a Friends book tote.  The library is also waiving overdue fines on request at all five of its locations.