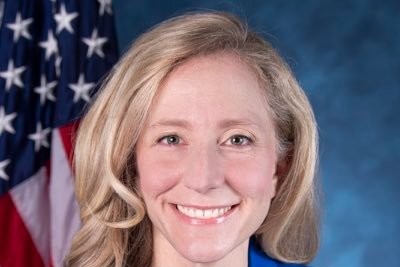 The small business community has engaged Seventh District Congresswoman Abigail Spanberger to go to bat for them to get the SBA to flesh out its membership on its Small Business Regulatory Fairness Boards.
Enacted by Congress under the Small Business Regulatory Enforcement Fairness Act, Small Business Regulatory Fairness Boards serve as a liaison for small business owners who report excessive or burdensome regulatory compliance by relaying concerns to agencies across the federal government.
The Boards are each composed of five small business owners, operators, or officers who advise the SBA on regulatory issues impacting small businesses, report substantiated claims of excessive federal enforcement actions against small businesses, and contribute to an annual report to Congress.
In a letter sent to SBA Administrator Isabella Guzman, Spanberger highlighted the considerable current vacancies and pushed the Administrator to fulfill the statutory requirement by Congress that five members sit on each Board. She also encouraged the SBA to consider Virginia small business owners to fill a vacancy on the local board.
"To guarantee a voice for small businesses across the country, the SBA must work to fully occupy each of the 10 Small Business Regulatory Fairness Boards," said Spanberger in a letter to Guzman. "Currently, there is not a single region with a complete board."
Spanberger continued, "Region 3 — including Virginia, Pennsylvania, Delaware, Maryland, and the District of Columbia — currently has a vacant seat. I encourage the SBA to quickly fill this vacancy. As Virginia contains the second-greatest number of small business owners among the states and territories in Region 3, I also encourage you to consider small business owners from Virginia."
Click here to read the letter.