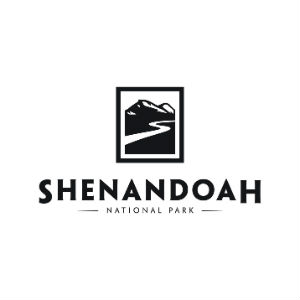 Shenandoah National Park officials plan to release a predatory beetle, within the boundaries of the Park, to help control the spread of hemlock woolly adelgid (HWA).  HWA is an invasive insect that has devastated hemlock forests throughout the eastern United States. In Shenandoah, roughly 95% of hemlocks have been killed by this destructive pest.
The predatory beetle, Laricobius osakensis, comes from Osaka, Japan, where the Shenandoah strain of HWA originated. The beetle is the primary predator of HWA in its native range in Japan and the two species have co-evolved life-cycles. Additionally, the beetle's aggressive feeding behavior on HWA makes L. osakensisthe ideal host-specific biocontrol.  Species of HWA predatory beetles are very small black lady beetles and should not be confused with the larger red and black spotted lady beetle that is typically found over-wintering in large numbers throughout the area. All introduced biological controls, such as HWA predatory beetles, are first quarantined and researched in depth before given approval by the U.S. Department of Agriculture for release.
Other public areas that have successfully released L. osakensis beetles in the past two years include: Great Smoky Mountains National Park (Tennessee), George Washington National Forest (Virginia), Carnifex Ferry Battlefield State Park (West Virginia), and Clinch Mountain Wildlife Management Area (Virginia).
Currently, the Park manages HWA with soil injections of systemic insecticides (imidacloprid) at each tree's roots. This HWA suppression technique has proven to be effective; however, it is a labor-intensive method.  In order for Shenandoah's hemlocks to become less reliant on labor-intensive chemical controls to survive, Park managers introduced a plan in October to use the predatory beetle L. osakensis.  At the time of the proposal, Park managers solicited public commentary on the plan.  As there were no concerns addressed by the public, the Park is now ready to implement the plan.
Park officials intend to release approximately 500 L. osakensis beetles at one site in the park. This location has not been previously treated with insecticides and offers ideal conditions for a biocontrol release, including enough HWA for the predatory beetles to eat. Scientists and managers are hopeful that this new beetle species will help control HWA over time.
Shenandoah National Park staff will continue to work with the U.S. Forest Service and Virginia Polytechnic Institute and State University on this project. The Park will likely release more L. osakensis beetles in fall of 2016 as conditions improve at other sites.
For more information about Laricobius osakensis beetles, please visithttp://na.fs.fed.us/fhp/hwa/biology/Laricobius_osakensis_fact_sheet.pdf.