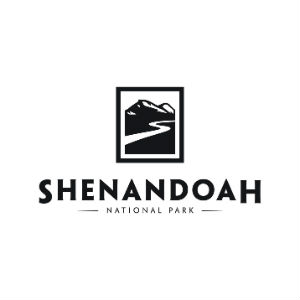 Shenandoah National Park staff are inviting community neighbors to enjoy a fee-free day in the park in celebration of Shenandoah Neighbors' Day.
On June 18, entrance fees will be waived for residents living in the nine counties bordering the Park including: Albemarle, Augusta, Greene, Madison, Nelson, Page, Rappahannock, Rockingham, and Warren. Shenandoah Neighbors' Day is an annual event held on the third Saturday of each June.
Visitors are encouraged to stop by the "Community Connections Tent" at Byrd Visitor Center (mile 51 Skyline Drive) from 9:00 am – 4:30 pm to learn about the rich heritage and diverse activities, events, and amenities available in our surrounding communities. The "Community Connections Tent" will also showcase the importance of the Park's partners and the activities they undertake to support Shenandoah National Park.
Superintendent Jim Northup said, "Shenandoah National Park is one part of the fabric of our communities, providing nearly $80 million in economic benefit, as well as health benefits and recreational opportunities. The Park's surrounding communities enrich our lives and our visitors' experiences through vibrant downtowns, agritourism, and historical resources, including Civil War Battlefields and so much more. Each year we take the opportunity to celebrate our adjacent communities and encourage our neighbors to discover more about the park and other communities by waiving entrance fees. We hope many neighbors will take advantage of the activities offered in the Park during Shenandoah Neighbors' Day."
Other special events will also be taking place at Byrd Visitor Center on Saturday, June 18. Renowned author Jeff Alt, of the book Get Your Kids Hiking: How to Start Them Young and Keep It Fun will present a program at the Byrd Visitor Center auditorium at10:00 am. Join Jeff as he teams up with Shenandoah National Park Rangers to lead kids and accompanying adults on a short hike loaded with hands-on family hiking tips and ways to explore the outdoors. This short family stroll turns a walk in the park into a fun-filled, multi-dimensional adventure. Learn how a few simple techniques and some basic equipment can turn any walk in the woods into a safe, fun-filled adventure that kids of all ages and parents will enjoy.
A special Centennial Celebration Concert Series music event – Music in the American Wild – will take place at 1:30 pm in the Byrd Visitor Center auditorium. Come listen to this new music initiative honoring the centennial of the National Park Service. Eastman School of Music-affiliated performers will premiere eleven brand new, distinctly American works inspired by the history and wonder of the national parks.
Shenandoah National Park's partners, Delaware North at Shenandoah National Park and the Shenandoah National Park Association, will welcome park neighbors by providing residents of the nine counties with discounts. Delaware North, the park's official concessioner, will provide a 10% discount on select items in their retail stores and a 10% discount on food and some beverage items at all their restaurants.
The Shenandoah National Park Association, which supports the interpretive and educational activities of Shenandoah National Park, will offer a 20% discount on all items in their bookstores located in the Dickey Ridge Visitor Center (mile 4.6) and Byrd Visitor Center (mile 51). Visitors wishing to take advantage of these discounts will be required to provide proof of residency by showing their Virginia driver's license.