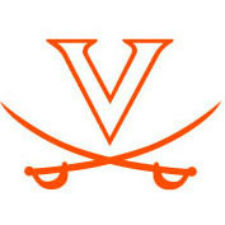 The pitching was great, with Nathan Kirby throwing a no-hitter Friday night, and Brandon Waddell and Nick Howard combining on a two-hit shutout on Sunday, sandwiched around Saturday, when the UVa. pitching staff gave up two runs on four hits.
The offense, though, was miserable, with the Cavs putting up just eight runs on the weekend, which is how you can give up two runs in three games and still come out with a hard-fought two-out-of-three series win.
Pitching
Kirby, Waddell shine: Kirby struck out 18 and walked one in his no-hitter Friday night. You don't see more dominating performances on the mound than that. Waddell went eight innings, giving up two hits, striking out three and walking none. Josh Sborz and Connor Jones were solid on Saturday, with Sborz giving up a run on three hits, striking out five and walking three, and Jones giving up a run on one hit with two walks that factored into the ninth-inning run that allowed the Panthers to walk off with the 2-1 win on Saturday.
Perspective: UVa. lowered its team ERA to an otherworldly 1.98, which easily leads the ACC. The Cavs also lead the conference in lowest opponent batting average (.194), fewest hits allowed (194), fewest walks allowed (85) and fewest runs/earned runs allowed (70/63).
Offense
'Hoo didn't struggle? That one's easy: John LaPrise, who was 5-for-11 on the weekend. Brandon Downes and Joe McCarthy each had three hits on the weekend. That's it as far as the 'Hoo didn't struggle line. Mike Papi and Nick Howard were each 2-for-11. Brandon Cogswell and Daniel Pinero each had one hit total for the weekend, and Kenny Towns put up an ohfer for the weekend (0-for-10).
Perspective: What makes this all the more alarming is that Pitt, even after the strong weekend from its pitching staff, is still just 11th overall in the ACC in team ERA at 4.11. Virginia, for its part, still somehow comes out of the weekend third in the conference in team batting average (.279) and third in runs scored per game (5.9 per game).